Success that defied the expectations
Sirha, the world-class gastronomic, hospitality, and food service event, concludes it first edition in 2016 at the World Trade Center in Mexico City. From the 10th to the 12 of February, 314 exhibitors showcased their products. Guests could also partake in a winetasting class, and sign up for conferences.
Marie-Odile, chairwoman and founder of Sirha, stated exclusively for Amura Yachts & Lifestyle that Mexico has the privilege of being part of the Representative List of the Intangible Cultural Heritage of Humanity, as is also the case with France. She assured as well that Sirha will be part of the Mexican gastronomical scene next year as well. Sirha hosts prestigious competitions such as the Bocuse d'Or and the Coupe du Monde de la Pâtisserie. Continental elimination rounds for Latin America were held in this edition.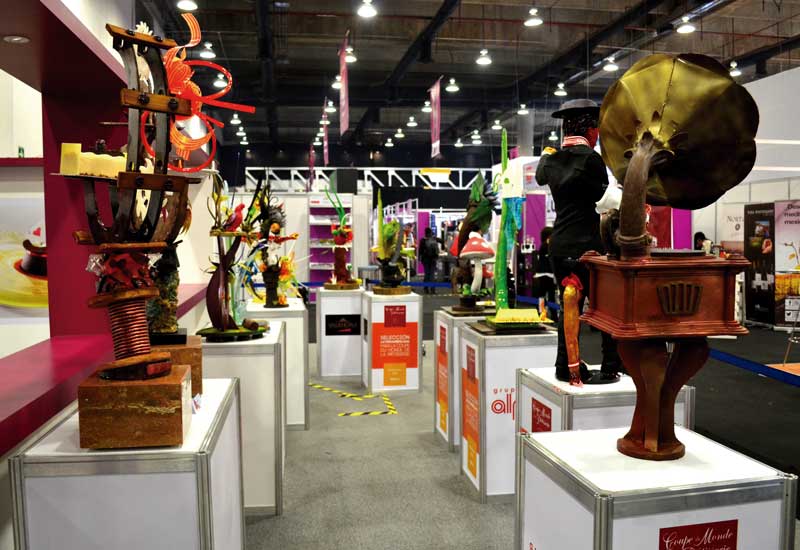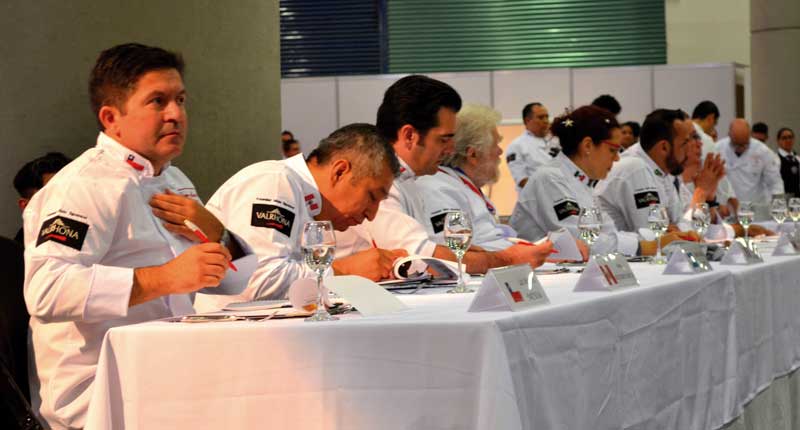 Bocuse d'Or
The Bocuse d'Or, a contest created in 1987 by Paul Bocuse, was also held at Sirha Mexico 2016. The contest, a supposed "gastronomic symphony," saw 10 award-winning chefs from the Latin American Continental Selection (Argentina, Brazil, Guatemala, Chile, Costa Rica, Mexico, Peru, and Urugay), who cook for five hours in front of an audience composed by professionals and gastronomy enthusiasts.
The Brazilian team, led by chef Giovanna Grossi, from the Parmegiana restaurant in Maceio, and by her assistant, Nicholas Santos, were the winners in this edition and obtained their pass to the Bocuse d'or grand finale at the Expo Sirha 2017, to be held on the 24th and 25th of January in Lyon, France. The president of this edition was chef Enrique Olvera, well-known for his restaurant Pujol, located in Mexico City.
The jury was headed by Gaston Acurio, Peru's most renowned chef. He is known for his Astrid&Gaston restaurant, as well as 47 Acurio Restaurants in 12 countries. The Mexican chef Martha Ortiz Chapa acted as honorary chairwoman of the jury. Her restaurant, Dulce Patria, has been included in Acqua Panna and St. Pellegrino list, "Latin America's 50 Best Restaurants 2015."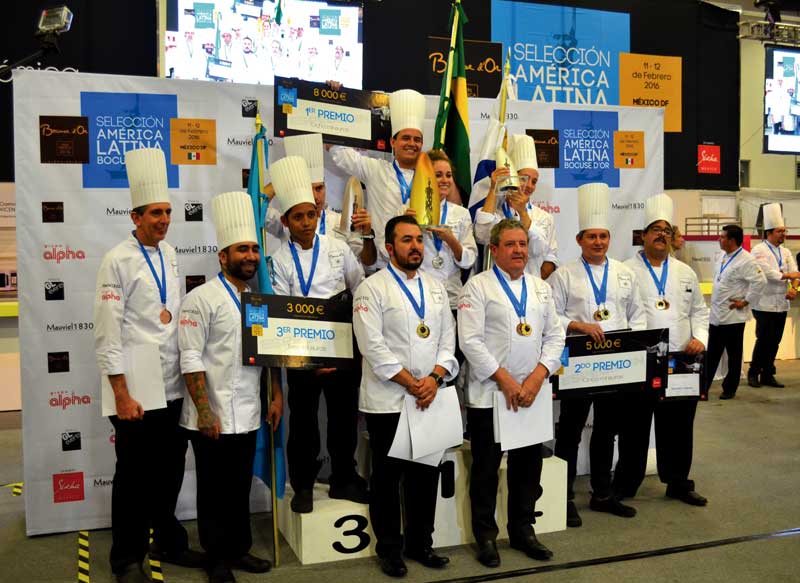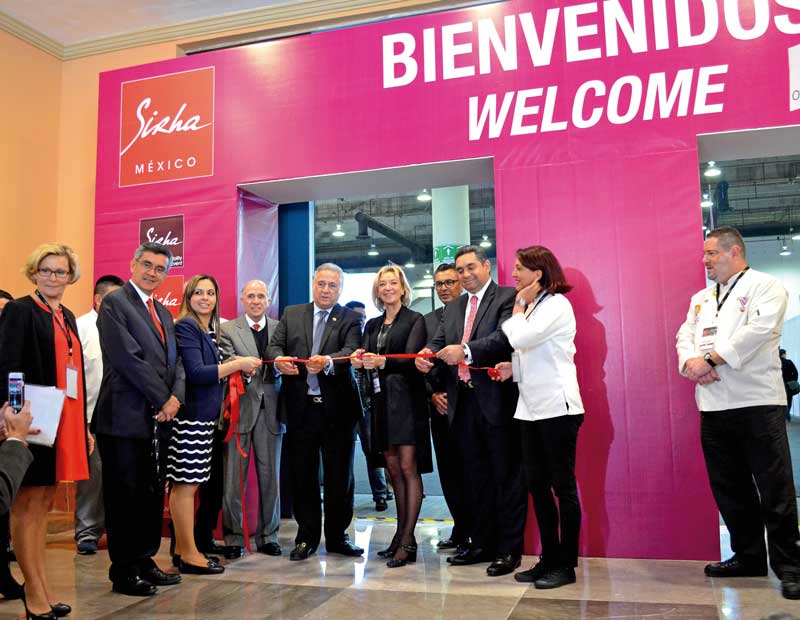 Maya Cup: Coupe du Monde de la Pâtisserie
Created by Gabriel Piallsson, the Coupe du Monde de la Pâtisserie is the supreme confectionary contest. The grand finale will be held at Sirha Lyon, on the 22nd and 23rd of January, 2017. For its part, the Maya Coupe-Cup du Monde de la Pâtisserie, Latin American Selection, was held on the 10th of February, 2016, at Sirha, Mexico.
For six hours, the six Argentinian, Brazilian, Colombian, Chilean, Mexican, and Peruvian teams created spectacular desserts and confectionary pieces. The three winning teams will participate in the final competition, in Lyon. The following prizes were awarded with the support of the honorary president Maria Teresa Ramirez Degollado (from Sal y Dulces Artesanos):
1st prize: 2,100, three trophies, and three gold medals, to Argentina.
2nd prize: 1,400 and three silver medals, to Mexico.
3rd prize: 1,000 and three bronze medals, to Chile.
The Chocolate Prize was won by Colombia, represented by Carlos de Avila.
The Sugar Prize was won by Brazil, represented by Abner Leme.
Wild Card (joker): Brazil, Abner Leme, and Riverton Santos.
Defying all expectation, Sirha Mexico prepares itself to celebrate a new edition of this event, to be held from the 8th to the 10th of February, 2017.
Info
Expo Sirha México
This email address is being protected from spambots. You need JavaScript enabled to view it.
Tel: (55) 55 63 25 64 (55) 55 63 25 67
Text: AMURA ± Photo: Coupe du Monde de la Pâtisserie 2015 Copyright ©2015 - Sirha