Native sea
Baglietto's Italian spirit joins itself with its South American counterpart to create a vessel of such liberty and comfort as its name implies. The deity that represents the mother of the Incas inspired this 43-meter long ship, designed by Francesco Paszkowski, who has imbued this ship with an elegant spirit that is not only capable of entertaining guests, but also to perfectly function at sea in an almost instinctive manner.
The vessel is capable of reaching an incredible maximum speed of 33 knots, thanks to its twin MTU 16V4000 M93L engines. This ship is also fitted with an embracing flybridge that features a 7m2 open terrace. The dining hall features a bar, a second smaller dining area, and it is designed to allow large amount of sunlight to pour in. The deck facing the bow is a private area where a jacuzzi has been set in place.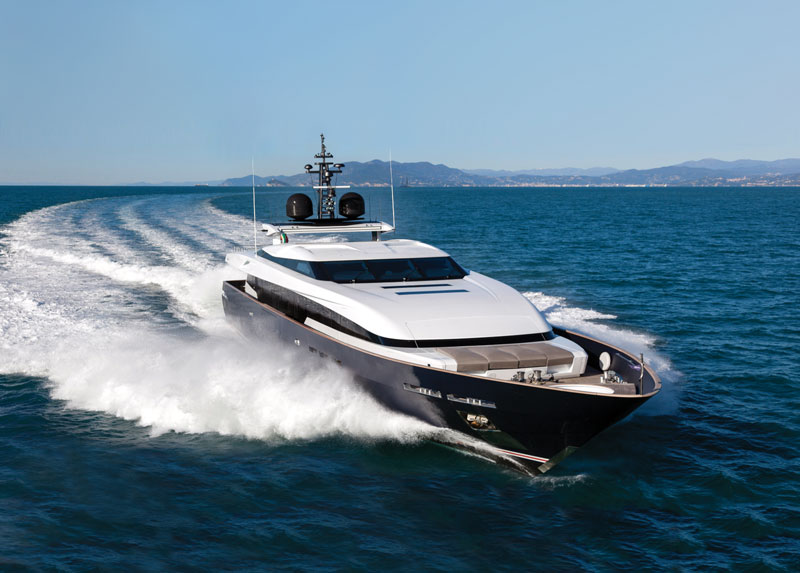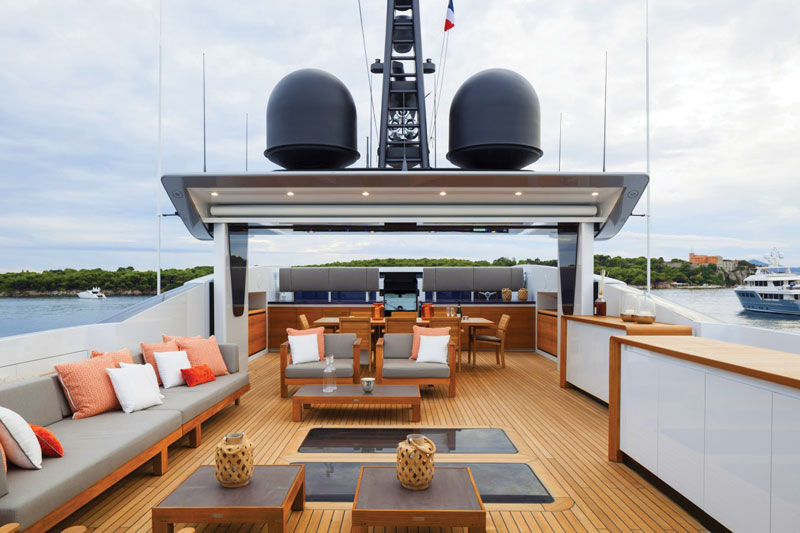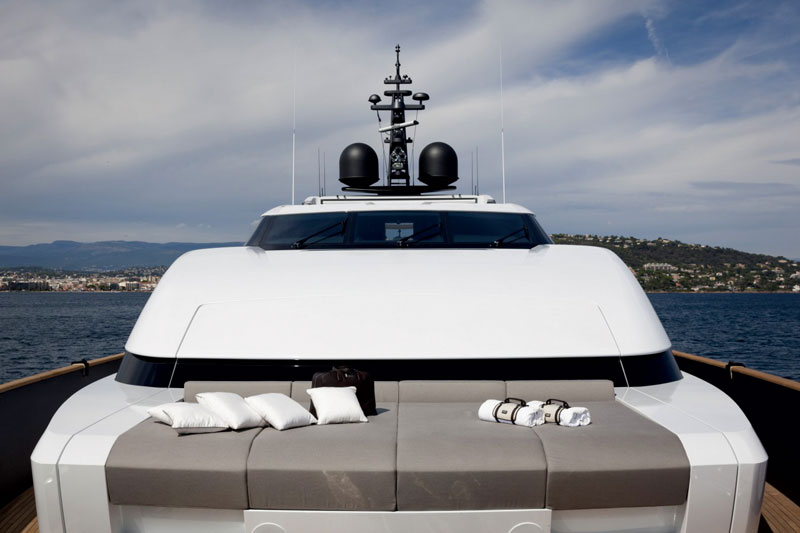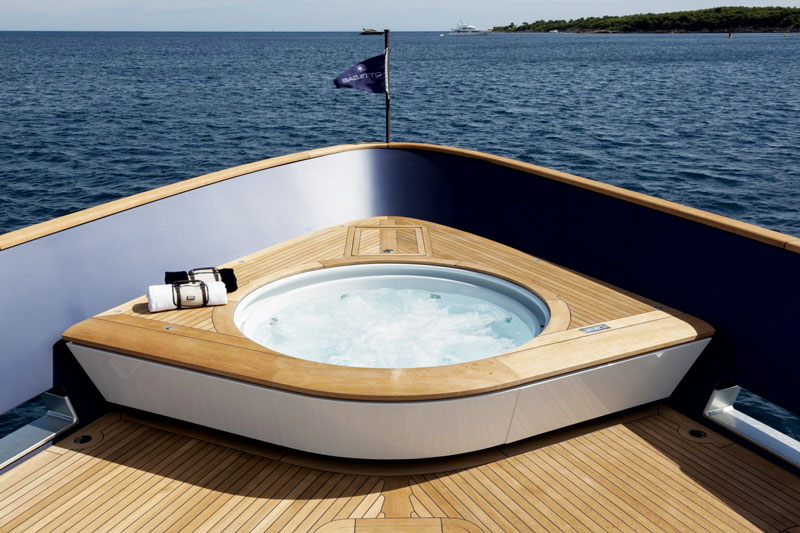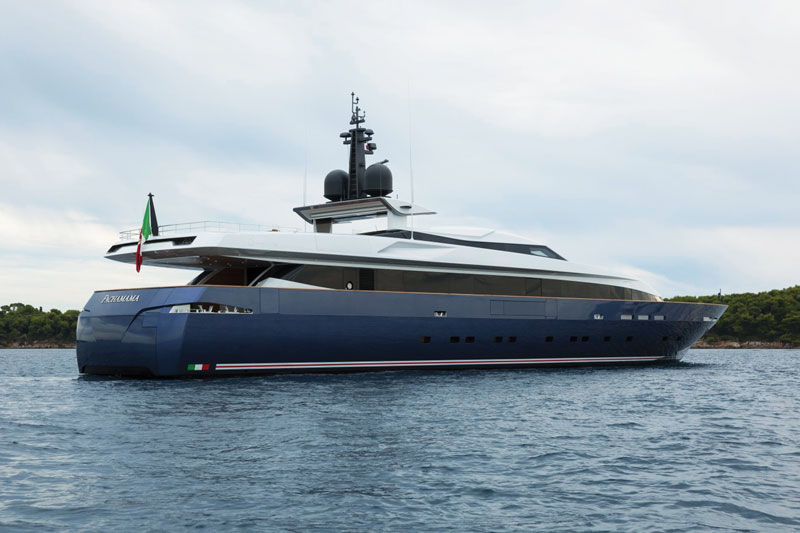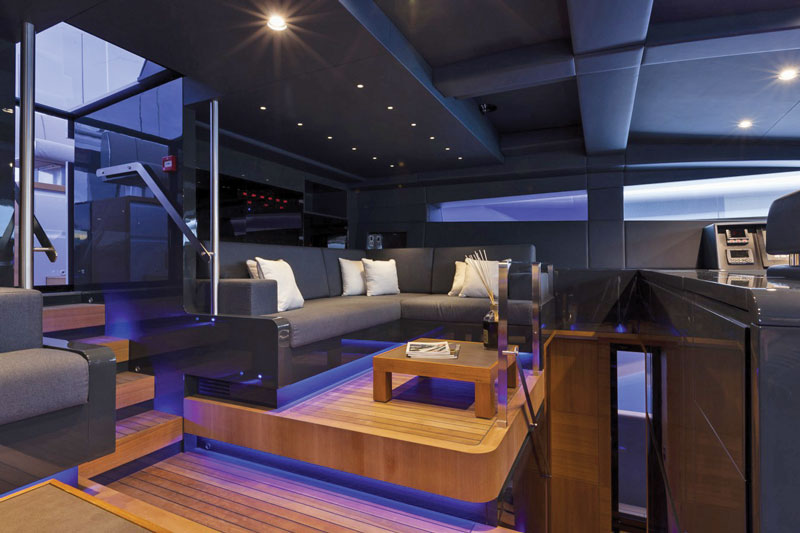 The cabins, both guest and main, are found on the locker decks, and are furnished with wood and finished in leather. Select artworks illuminate and provide the give the cabins a vibrant ambience.
A satin-like finish provides the perfect balance to the intense purple mate shades that predominate along the ship. It is an eye-catching color selection, and agreeable for the entire crew. Interior designed was overseen by Margherita Casprini. Aside from the twin egines, four AB Trac stabilizers provided incomparable firmness to the ship, not only at sea, but also during docking, and maintenance activities.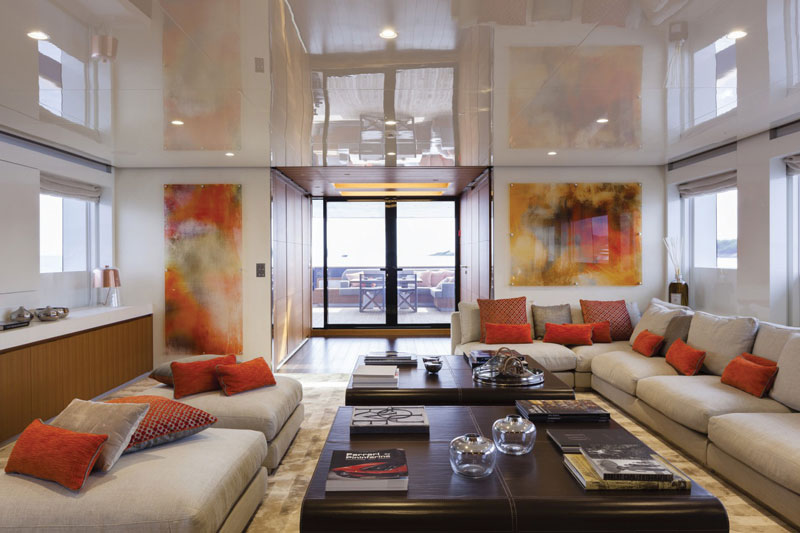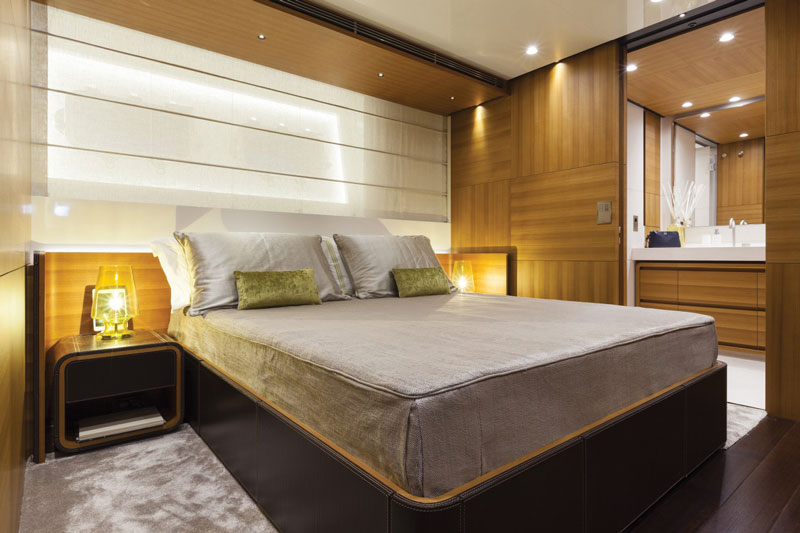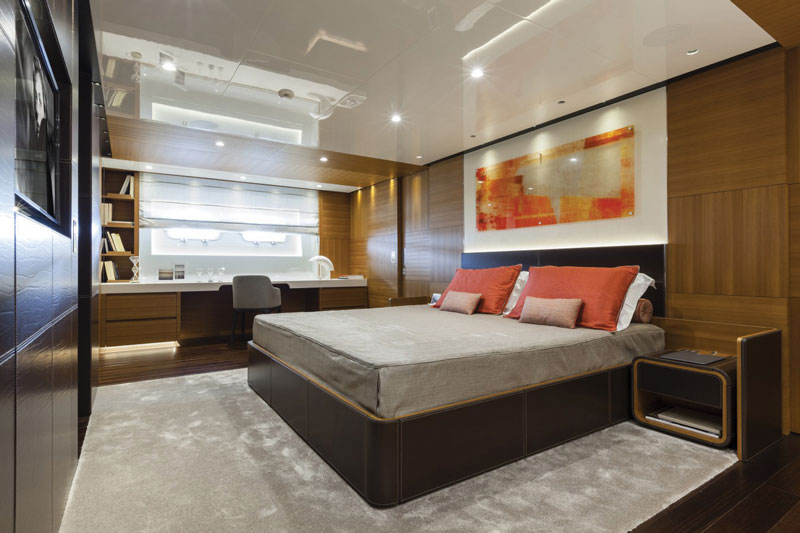 Specifications:
Builder
Baglietto S.p.A.
Engine
MTU 16V4000 M93L
Legth
143'2''
Beam
8.3 m / 27'2''
Max Speed
33 knots
Text: AMURA ± Photo: BAGLIETTO