An evolutionary classic
Princess Yachts returns with an innovating design for its superyacht 30 M, the most progressive ship of the M Class family. The variable geometric hull is an upgrade from the now-familiar 40 M hull. It is more comfortable, and makes far better use of space. Its hydrodynamic design further increases its performance.
Officially launched during the Düsseldorf BOOT, in January, 2016, the Princess 30 M features a highly contemporary design which allows for a maximum of sunlight to pour in. The ship is also built to provide near 360° views towards the ocean for the crew. The main deck has been fitted with large windows and a panoramic roof. The main hall can be customized according the wishes of the owner, with the added option of installing sliding doors that lead to a balcony on the starboard.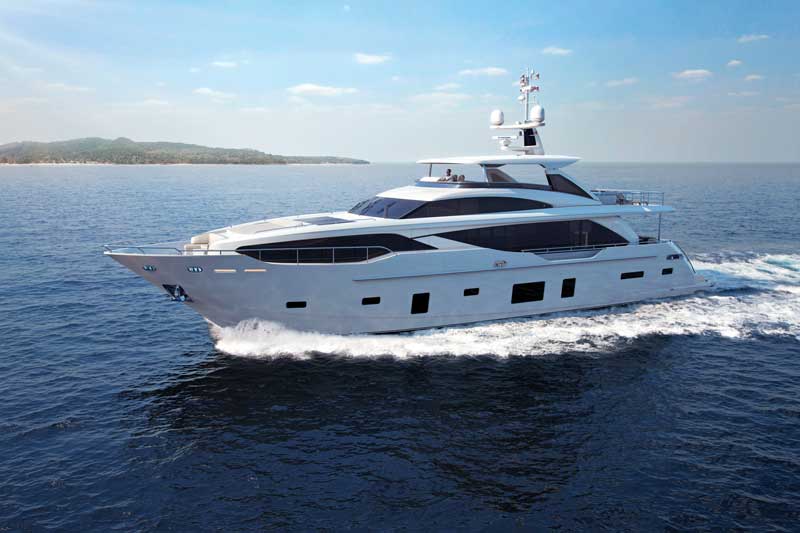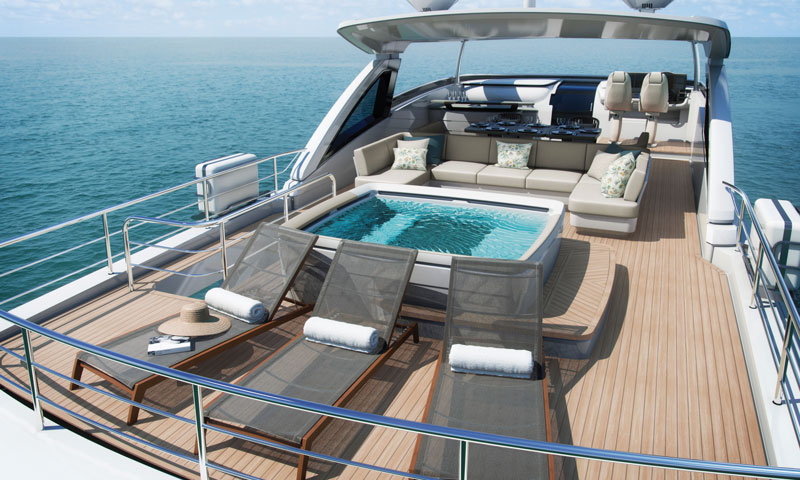 An additional three or four double cabins with private washrooms can be set up on deck alongside an open-air Jacuzzi.
The bow features an ample recreational area fitted with encompassing flybridge. This area is also fitted with an integrated solar roof and a fully-stocked bar.
Furthermore, it can be furnished with a Jauzzi-style bathtub and furniture.
The crew and guest areas are completely separated from each other, providing the guests and air of intimacy. Any and all decorations can be customized according the wishes of the owner, making every 30 M a tailor-made yacht. This features have become a staple of the Princess M Class.
Optimal performance and a maximum speed of 30 knots keep the ship sailing smoothly, thanks in part to twin 40 kW generators.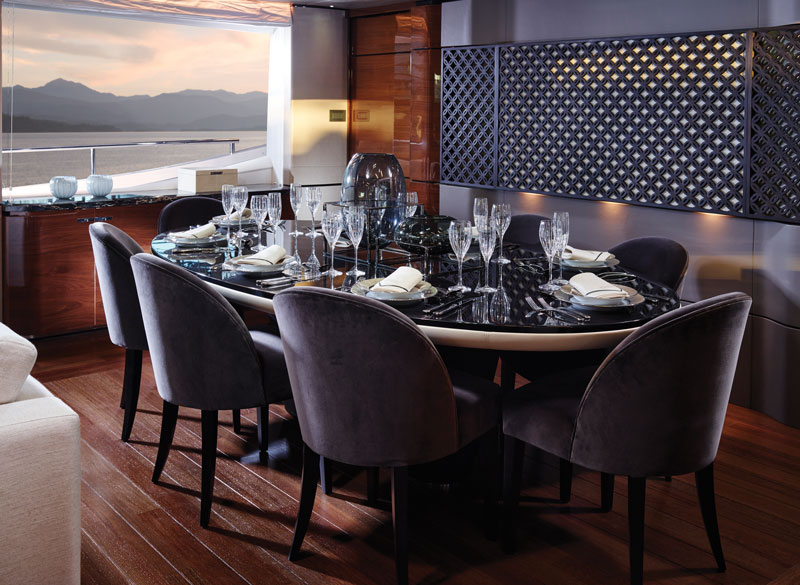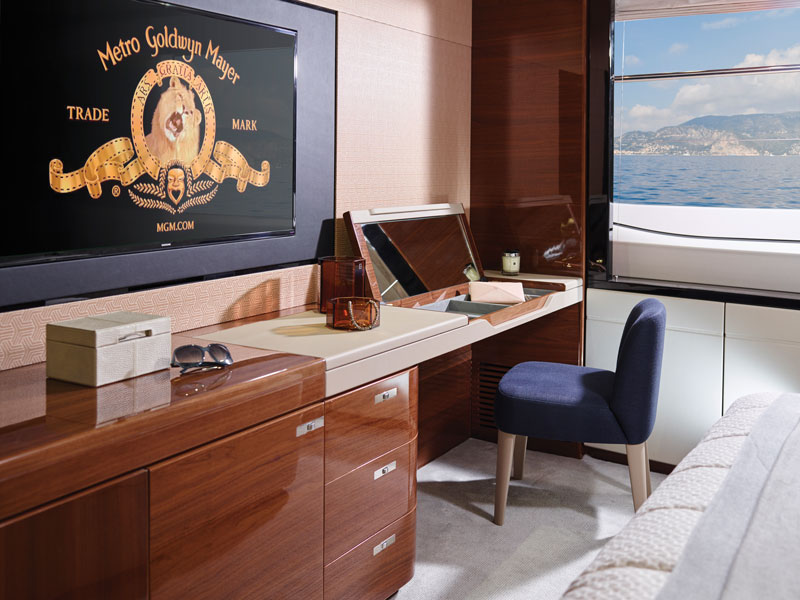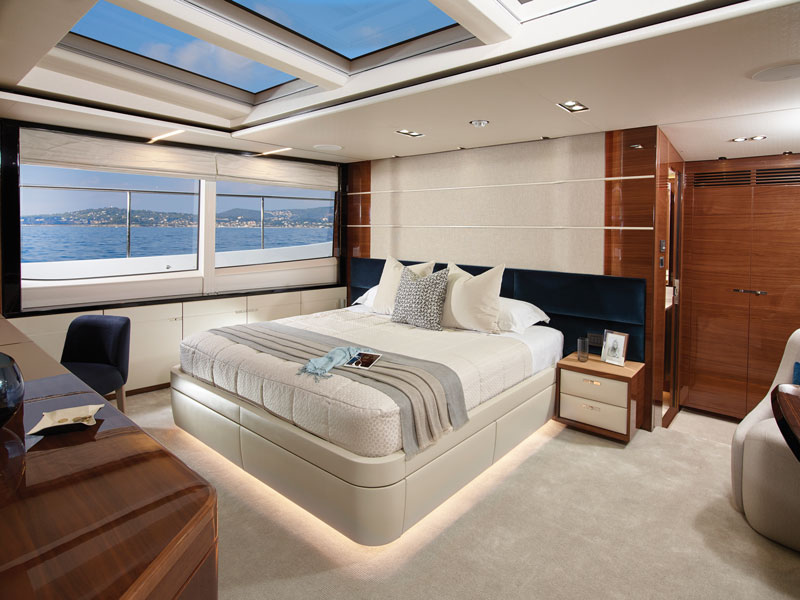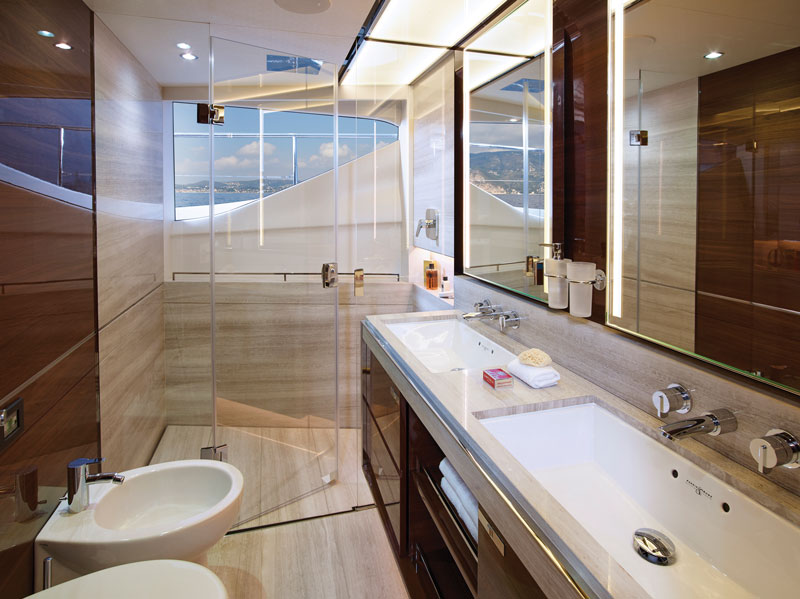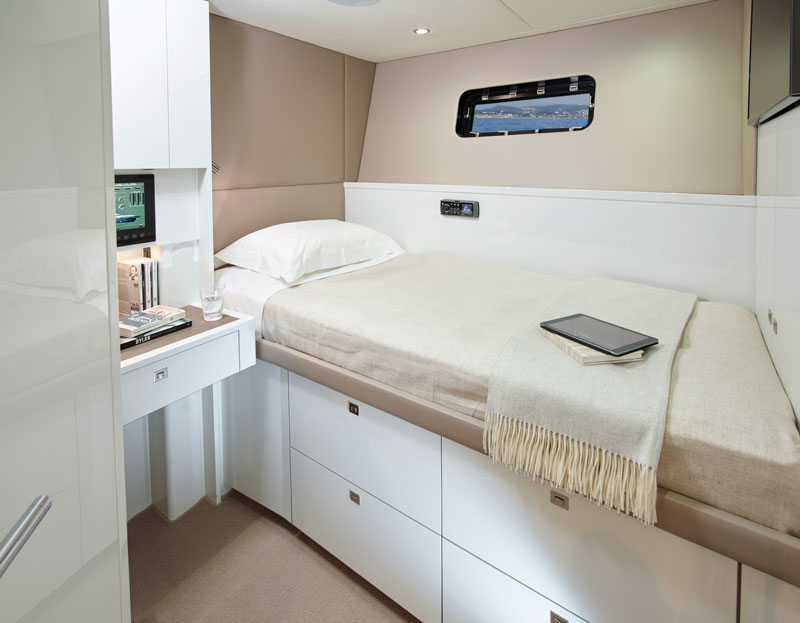 Specifications
Legth
99'9''
Beam
22' 9''
Displacement approx
98 tons
Engine-Diesel Options
Dos MTU 12V 2000 M94 (2 x 1.948 cv)
Two MTU 12V 2000 M94 (2 x 1.948 cv) Speed range: 22-24 knots+
Two MTU 16V 2000 M94 (2 x 1.948 cv) Speed range: 24-26 knots
Two MTU 16V 2000 M94 (2 x 1.948 cv) Speed range: 25-27 knots+
Text: AMURA ± Photo: ©Princess Yachts