In commemoration of the 1968 Olympic Games
The San Gaspar & Porsche 2018 Cup took place on Saturday 6 and Sunday 7, October 2018, positioning itself as one of the most important regattas of the annual race circuit endorsed by the Mexican Sailing Federation. More than 180 competitors participated in this second edition of the regatta, navigating in the classes: Optimist (Beginners and Advanced), Laser, C420, Hobie Cat 16 (with and without Spinnaker), Santana 20, J24 and J70.
The event featured activities such as a tennis tournament, driving tests of the entire line of Porsche cars (led by the brand's experienced pilots), bicycle tours, yoga classes, sports massages and more.
Additionally, the San Gaspar Nautical Club hosted a dinner for more than 600 guests to commemorate the competition, and to pay tribute to all the athletes who represented Mexico in 1968; this in honor of the 50th anniversary of the Olympic Games in Mexico 68.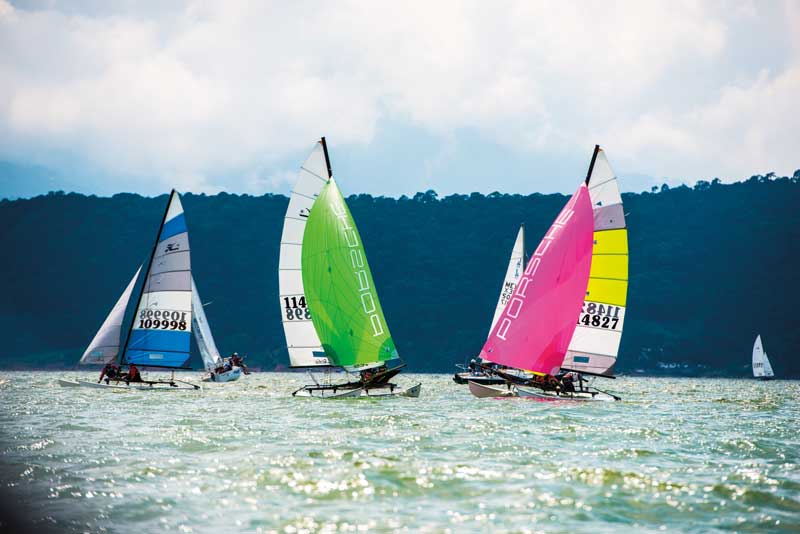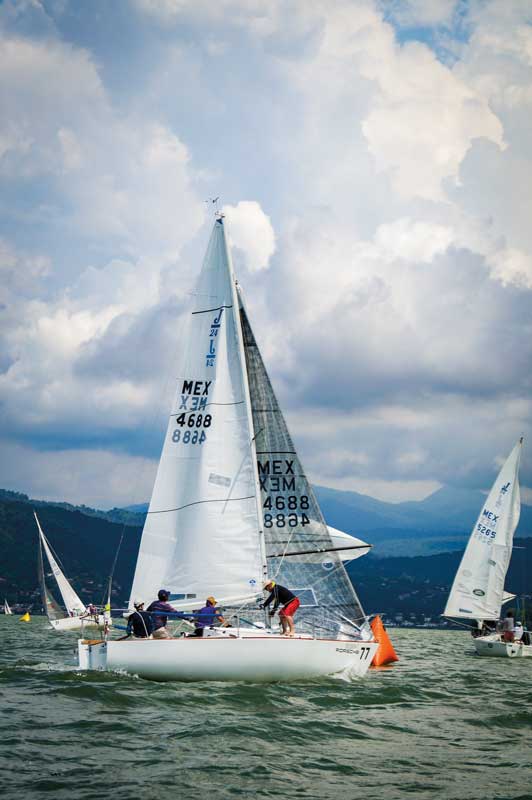 Clas

 

Winners

  

Club

 

Optimist

(Avanzados)

 

 

1°  Mateo Cortés

2°  Walter Porter

3°  Jesús Soria

Club de Vela Puerto Aventuras

El Zarco

El Zarco

Laser Radial

  

1°  Elena Oetling

2°  Gerardo Benitez

3°  Milton Reyes

Secretaría de Marina

Marina Pecas

El Zarco

C420

  

1°  Gerardo Ramos Cruz

2°  Carlos Daniel Romero

3°  Ernesto Schmamm

Yucatán

Yucatán

HENM

Hobie Cat 16

  

1°  Javier Cabildo

2°  Ernesto Reader

3°  Mario Escobosa

Vallarta

Valsequillo

San Gaspar del Lago

Santana 20

  

1°  Simon Zuchowicz

2°  Martin Merino

3°  Tomás Morales

Club Náutico Avandaro

Club Náutico Avandaro

Club Náutico Avandaro

J24

  

1° Kenneth Porter Sordo

2° Jorge Castillo

3° Ralph Nelles

Club Náutico Valle de Bravo

Club Náutico Valle de Bravo

Marinazul

J70

  

1°  Roberto Escalante

2°  Marco Sparveri

3°  Andrés Barrios

Club de Vela La Peña

El Zarco

Club de Vela La Peña

Optimist

(Principiantes)

 

1° Sebastián Cortez Becker

2°  Andrés Noriega

3°  Diego Ulim Bermudes Rosete

El Zarco

Club Náutico Valle de Bravo

Escuela de Vela de Valle de bravo
Texto: ± Foto: YOSARETH MORENO