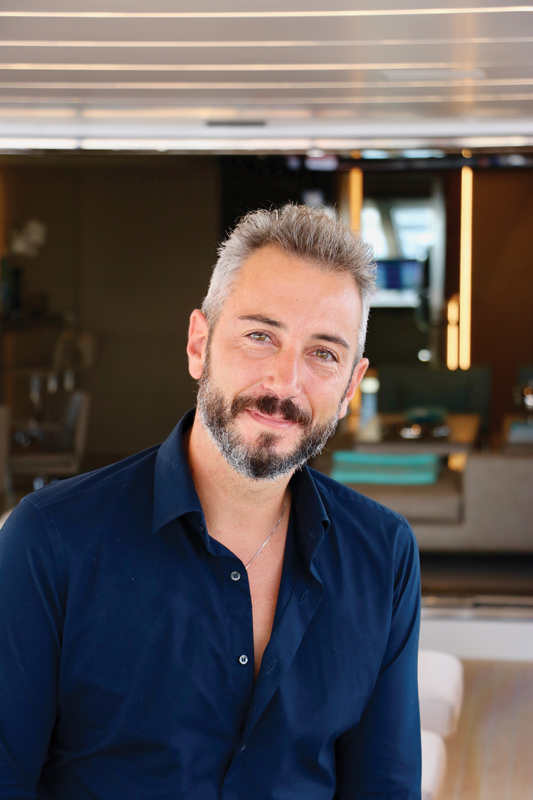 Since we are experienced builders, we have built many kinds of boats over the years.
In this sense, the experiences you can do while cruising are different.
Talking about vintage boats, such as Taransay, the experience of sailing is a bit like retracing a time that has passed, that magic the sea gives you, of the contemplation of a book at sunset listening to the sound of the waves.
Moving on to expedition yachts... I remember the maiden voyage of Endeavour II to Malta. The beauty of having taken a 10-day tour across the Mediterranean without ever touching the ground was amazing: we fed of the power of an erupting volcano while having breakfast on the bridge, thanks to a boat that is capable to take you to the most remote areas of the world and thanks to a dynamic GPS positioning that leaves you the right view in relation to the perspective of the table where you are having breakfast. We joined a fleet of boats intent on swordfish fishing. It was interesting to follow this type of live experience. We crossed places where whales came to visit us at sunset, intrigued by the presence of the boat. And not to forget the schools of dolphins that we met along the way. It is clear that boats that allow you to stay in the high seas for a long time allow also to savor those sensations that the sea gives you and that maybe you get lost in daily cruising.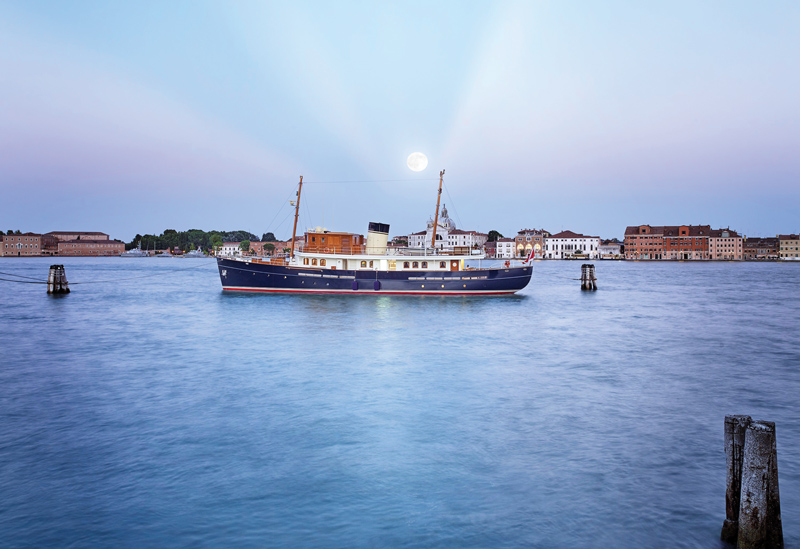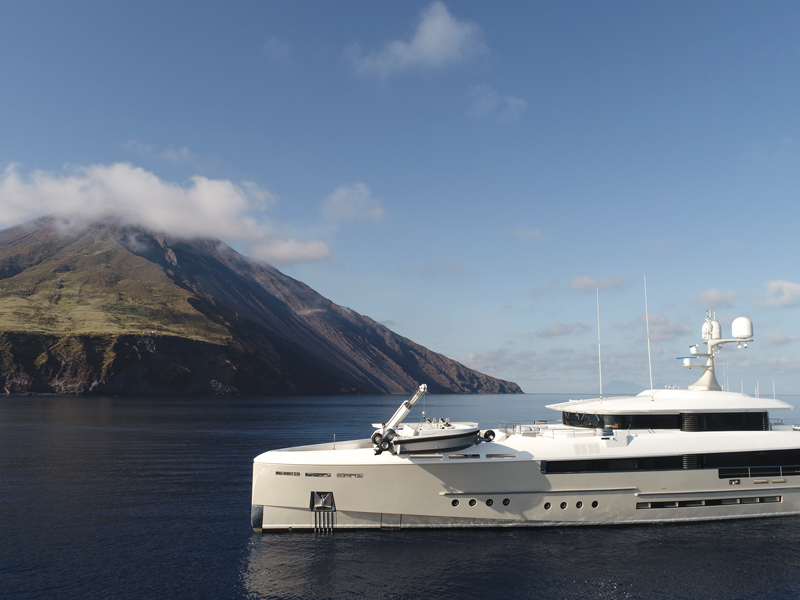 While instead with sporty and fast yachts, Flying Dagger as an example, the strength to travel the coasts of big islands such as Sardinia and Corsica is wonderful, because you can find yourself having lunch in a small town while, right after and in a very short time, going to have dinner in the restaurant of another one cruising through these amazing unspoiled coasts.
On board of Polaris I have a strong memory of a festive night in a gulf, where the sky was completely starry, there was no light from the coast, we were in a very wild environment, and thanks to this boat that has large outdoor areas we were able to organize a party on the fly bridge and thus bring the maximum of technology, comfort and fun in the middle of an area where it would never have been possible.
With Utopia IV, the feeling of having a dinner and a party while sailing inside Downtown Miami was unforgettable; it was incredible, we crossed the city with a 63 meter.
Basically, these yachts do not only take you to the high seas, but they also take you inland."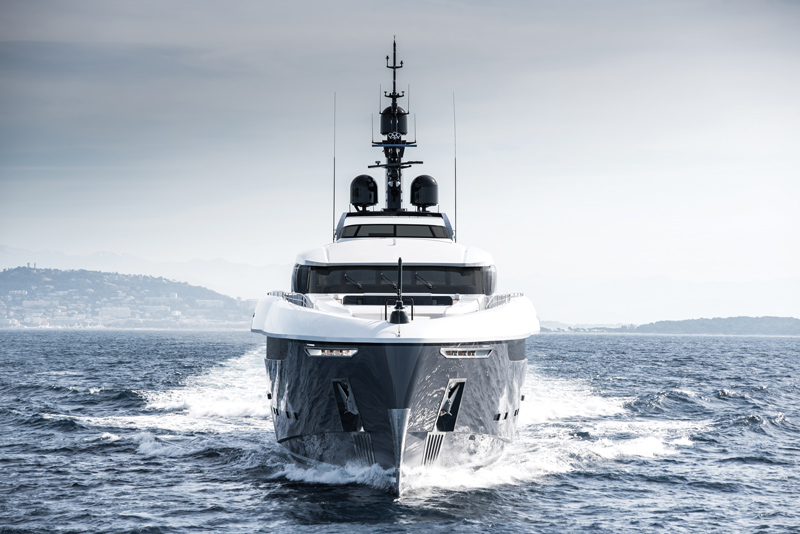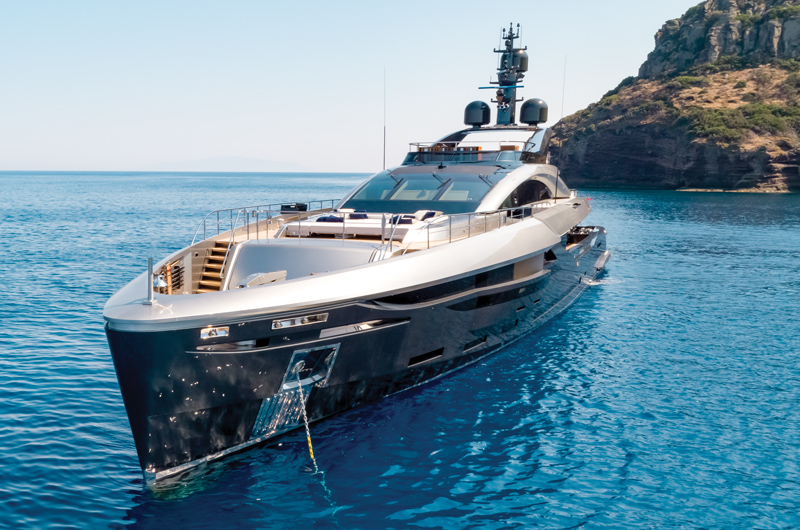 Text: Rossinavi Yachts ± Photo: Rossinavi Yachts