A new Custom Line masterpiece is ready to radiate beauty and charm on the international nautical scene, with the launch of the second Navetta 30 at Ferretti Group Shipyard in Ancona: this is the seventh Custom Line yacht pre-sented in the first months of 2021.
Navetta 30 is the result of collaboration between the Product Strategy Committee led by Mr. Piero Ferrari and the Ferretti Group Engineering Department. The yacht is the first project to involve a partnership with three paradigms of "Made in Italy" excellence, featuring exterior styling by architect Filippo Salvetti, project architecture by design studio Antonio Citterio Patricia Viel, and interiors by Custom Line Atelier created to fully reflect the tastes and de-sires of the Owner's family.
Romantic and full of charm, the hallmarks of Navetta 30 are modern elegance and contemporary style. A perfect circle unites the architectural language of marine tradition, the choice of living materials, fine craftsmanship, and the power of light. Longevity in motion, sophisticated elegance and extraordinary performance express the vision of the sea to emerge from the yacht's design.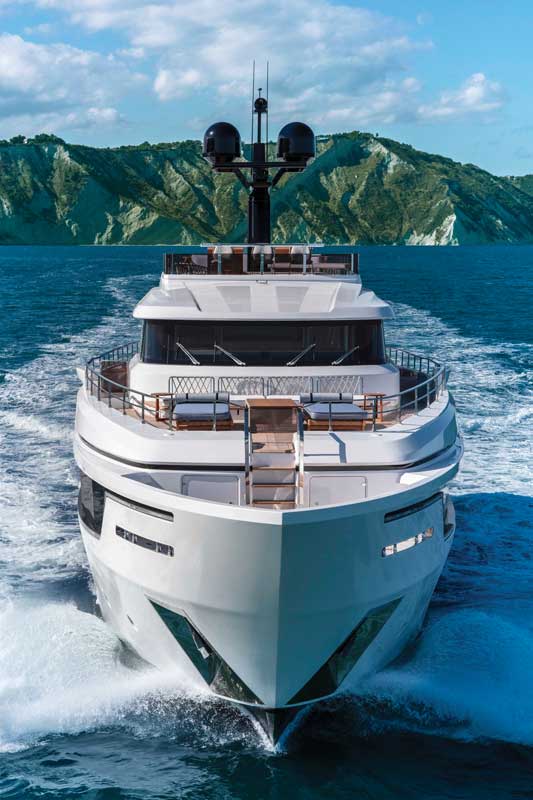 Extensive glazed surfaces in the hull, decks with over two meters of headroom, and generous stern and bow areas convey an immediate sense of spaciousness. The exteriors are for socializing and relaxing, extending the onboard spaces devoted to social interaction and privacy. In addition, integration and interconnection between interior and exterior spaces are a feature of the project as a whole, from stern to bow.
 Custom Line's characteristic bespoke styling reaches its highest and most sophisticated lever of customizacion in the Navetta 30. A distillation of unique design and build quality in every detail, the yacht is characterized by contemporary styling and design features.
 For Custom Line, every project is a challenge to improve. Navetta 30 is a fantastic step forward in the quest to achieve absolute well-being for the owner and their guests, and in fact the brand owes its success to its ability to build innovative yachts that are trend setters on the international yachting scene for their style, space, functional design and attention to detail, with guarantees of customization, comfort at sea and total safety.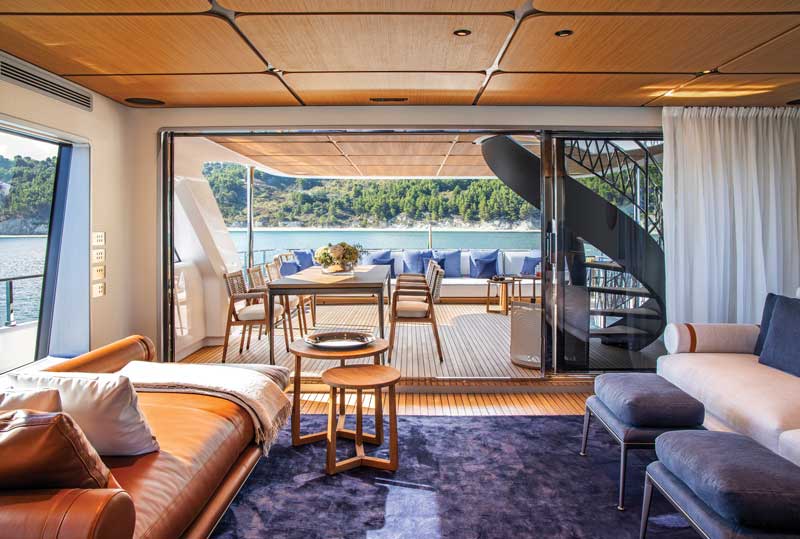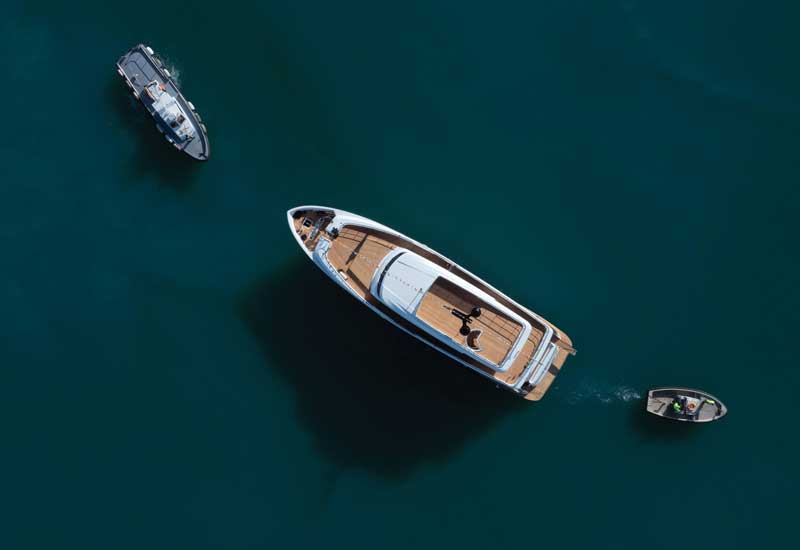 The launch of this superyacht confirms the positive sales trend reported by Custom Line, which in less than three months has launched a total of seven yachts from 30 to 42 meters, ready to cruise in the Mediterranean this summer with their owners.
The future of the Navetta range has been delineated by the new superyacht thanks to a deep design process that took into account the seaworthiness, comfort, safety and customization by which Custom Line has been transferred to an iconoclastic product, especially in as for style and interior design.
The Custom Line Navetta 30 is ideal for travelling long distances with low fuel consumption and performance at the top of its class. It comes with twin MAN I6 800 mhp engines as standard. They give it a top speed of 14 knots and a transatlantic range of 2,150 nautical miles at a fuel-efficient cruising speed of 10 knots (preliminary data).  Two other twin engine options are available: Twin MAN V8 1000 mhp engines or Twin MAN V8 1200 mhp engines.
To give maximum comfort at anchor, the Navetta 30 is equipped with stabilizing fins, which can be fitted in conjunction with Seakeeper systems on request.
Comfort and safety are top priorities for Custom Line, as underlined by the fact that the yacht falls within CE Class A and has volumes that have never been seen before in this segment of the market. This is thanks in part to unparalleled soundproofing based on targeted mathematical analysis of each and every source of noise onboard, and the installation of a floating floor to reduce the transmission of sound from the engine room to the living areas, while also softening the sound of footsteps.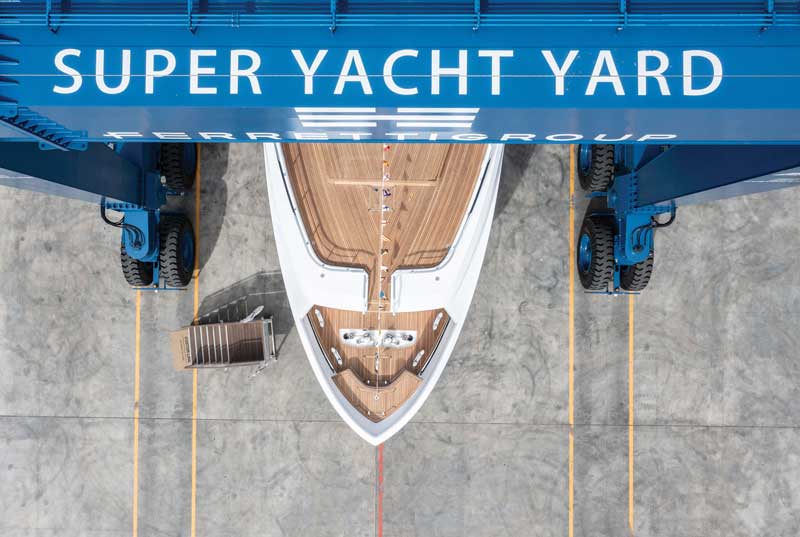 Texto: ± Foto: Custom Line