Tips
When traveling to Iran, women must wear headscarves as soon as stepping off the plane as to not disrespect local customs and beliefs. Men aren't allowed to wear shorts in public and women should choose loose clothing for the trip.
International debit/credit cards don't work in Iranian ATMs; hence, you should travel with the money you plan to spend in the country. A useful solution is the Mah Card, which is a prepaid debit card for travelers that costs ¤19, and which allows you to transfer balance from your international account and make transactions with no extra fee.
It's important to be mindful of local social interactions. Iranians are very polite and respectful, and tourists should do the same. Handshakes are proper greetings, but not much else.
Private tours are a great way to get to see the best of Iran in a short time. When traveling independently, transport from one city to another can be problematic and a tour will make this easier; plus, a guide will be useful to learn as much as possible about the history of each site.
Even though WiFi is available in some coffee shops, restaurants and hotels, Internet is limited and slow. Thousands of websites—Facebook, Twitter, Western News channels, YouTube, most blogs, etc.—are banned by the government, so you will need a VPN (virtual private network) to get around the restrictions.
To stay connected while traveling, we recommend acquiring a local SIM card by companies like Hamrah-e-Aval, RighTel or Irancell. Passport and visa are required.
Alcohol has been banned in Iran since 1979. Nightlife consists of socializing in teahouses, so don't expect to find beer or wine, let alone hard liquor. Good coffee is also difficult to find and often expensive.
Visitors should learn some words and phrases of the local language—Farsi—to make their visit easier. Plus, it shows you have respect and appreciation for Iranian culture.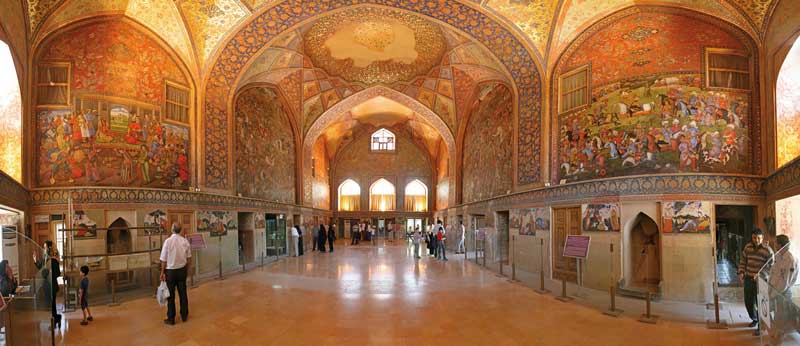 Tops
Iran boasts 23 UNESCO World Heritage sites. Plan a trip to include as many as possible!
Persepolis is without a doubt the most significant landmark in Persian legacy and a source of patriotic pride for Iranians. Visiting this iconic site is a must.
Don't miss the chance to meet the locals. They are friendly and attentive, and many of them will invite you to their homes. Make sure you bring a gift and be punctual, and if your host isn't wearing shoes, you must remove yours as well.
Whether at a restaurant or in the markets, you will most likely find kebab as your first option; however, you will be able to find a wide variety of Iranian dishes if you know where to look. You may ask locals for advice.
Persian carpet-making dates back to 2,500 years ago and is still one of the most important artistic crafts in Iran—you can acquire one at the bazaars and shops.
Iran offers deeply diverse landscapes: whether it's dry desert, rocky mountains, lush forests, green hills or the sandy shores of the Caspian Sea and the Persian Gulf, you can find natural beauty everywhere you go.
As an Islamic Republic, Iran is widely ruled by religious beliefs and customs. As consequence, you will find an impressive myriad of historic and architecturally stunning mosques that you can visit.
Bazaars offer a unique shopping experience for travellers looking for local handicrafts, souvenirs and food—the perfect way to immerse yourself in Persian culture.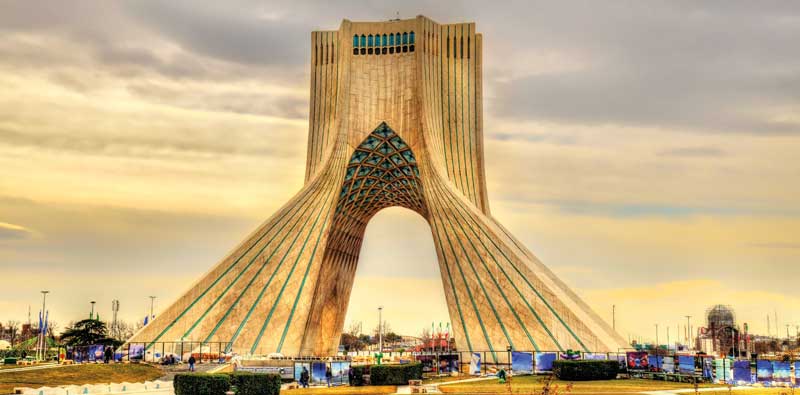 Text: Amura ± Photo: wikipedia / Depositphotos