Tasmania is a vast island with impressive natural beauty. Its protected national parks, which cover 20 percent of its land, offer visitors a chance to experience the island's wonders. The tourism industry is also known for its luxury and sophistication, adding to the overall experience
Tasmania, the island state of southern Australia, offers a range of lodging and dining options that cater to various preferences. From secluded lodges to restaurants with exceptional culinary offerings, Tasmania has something to offer even the most discerning palate. Experience the tranquility of nature in luxurious accommodations that offer both privacy and comfort.
Delight in the region's unique cuisine and local wines, all set amidst stunning natural surroundings that blend seamlessly with haute cuisine.
Immerse yourself in unforgettable adventures that only Tasmania can provide, from walks through pristine forests to encounters with wildlife in their natural habitat. We invite you to discover the timeless elegance and modern sophistication that make this island a truly unique luxury destination. Welcome to an exceptional journey through the richness of Tasmania!
Luxurious accommodations
Eagles Nest Retreat
Eagles Nest Retreat is a beautiful getaway that boasts three outstanding cabins. All cabins feature large windows, offering panoramic views of Mount Roland, and are situated in a protected area in the northeast of the island. The cozy and secluded atmosphere is perfect for a romantic escape. Two outdoor bathtubs and a whirlpool tub offer ideal opportunities to enjoy the rugged mountain scenery and the breath-taking surroundings.
Saffire Freycinet
On the east coast of Tasmania lies one of the most exclusive lodges in the world-renowned Hazards Mountains setting. Saffire Freycinet stands out as one of the most picturesque hotels in the country. The culinary philosophy aims to take visitors on a gastronomic expedition through some of the most renowned dishes found on the island. Therefore, visitors can anticipate an abundance of seafood dishes, freshly harvested fruits and vegetables, delectable local leatherwood honey, and an ample selection of Tasmanian wines.
Kittawa Lodge
Located on peaceful King Island off the northwest coast of Tasmania, Kittawa Lodge is a recently established, self-catering, upscale lodge. Positioned on a 99-acre oceanfront estate, the lodge has panoramic vistas of the raw, unscathed coastal terrain. Completely free from technological interference, you are at liberty to discover the numerous secluded coves and beaches or go snorkeling in the immaculate waters abundant in varied marine species, just a few meters away from your personal accommodations.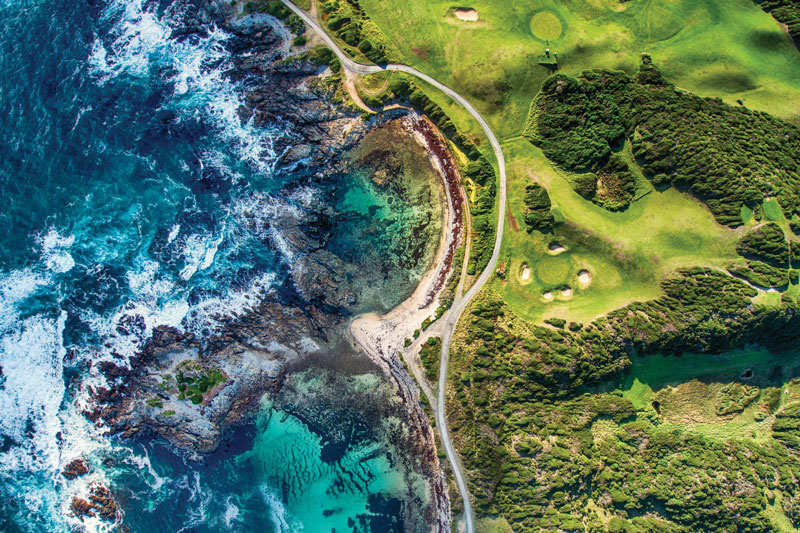 Pumphouse Point
It is renowned for its extensive walking trails, spanning over 62-miles, and world-famous long wharf. Pumphouse Point is a luxurious retreat located in the heart of the Cradle Mountain-Lake St. Clair National Park World Heritage Conservation Area in Tasmania. The two original industrial buildings have been meticulously converted into a quaint retreat, offering beautifully appointed accommodations. Some lodges are situated on the lakefront, providing guests with stunning views and a delightful dining experience at the shared table. The seasonal three-course menu is a particular highlight.
Freycinet Lodge
Freycinet Lodge is located in Freycinet National Park on Tasmania's east coast, nestled at the base of The Hazards Mountains. Its prime location makes it an ideal base for exploring the Freycinet Peninsula. Select rooms offer private terraces with an outdoor bathtub. At The Bay Restaurant or Richardson's Bistro, one can experience Australian seafood-based cuisine.
Thalia Heavem
Located on Tasmania's east coast, Thalia Haven offers a spacious Italianate-style villa that boasts Tasmania's most photographed outdoor bathtub, situated on the terrace outside the main pavilion with views of Great Oyster Bay. The villa is situated on a private peninsula spanning 370-acres, with three miles of beaches fringed by the pristine waters of Great Oyster Bay. Its four stone cottages, each accommodating eight individuals, are located on the edge of the ocean and arranged around courtyards of olive and lavender trees. The dining and living rooms feature cozy fireplaces for added comfort.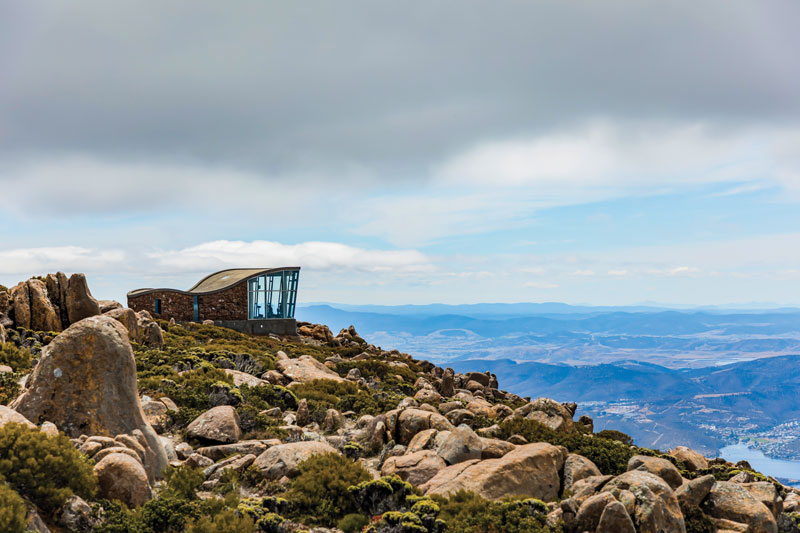 Experiences
Launceston Helicopter Tour
Launceston Helicopter Tour offers an enchanting day tour of northern Tasmania at Josef Chromy's renowned vineyard. Immerse yourself in the vineyard's history and picturesque estate, setting the stage for a culinary adventure.
Begin your journey with a quick transfer in a scenic helicopter, enjoying a bird's-eye view of the vineyard. After landing, a professional sommelier will guide you through a wine tasting featuring the exquisite Josef Chromy, Pepik, and Zdar varietals. Experience the diverse flavors and complexities of the wines, a true testament to the region's winemaking talent.
Yacht Charter
Yacht charters are ideal for adventure-seekers, and Tasmania encapsulates the spirit of exploration like no other destination. The vast natural beauty provides numerous opportunities for adventure and picturesque getaways. Depart from Hobart, the capital of Tasmania located in the southern part of the island, and rent a sailboat to explore the Derwent River while appreciating the city's coastal views. Venture offshore for an up-close encounter with the diverse species inhabiting the area.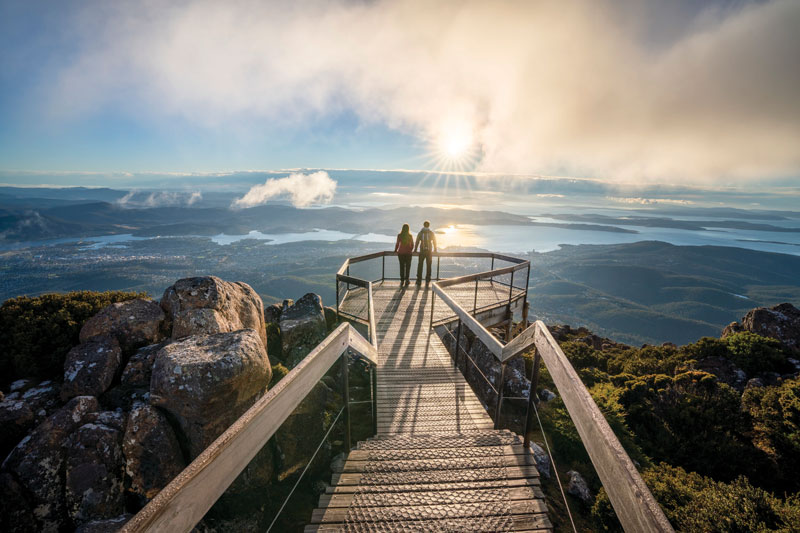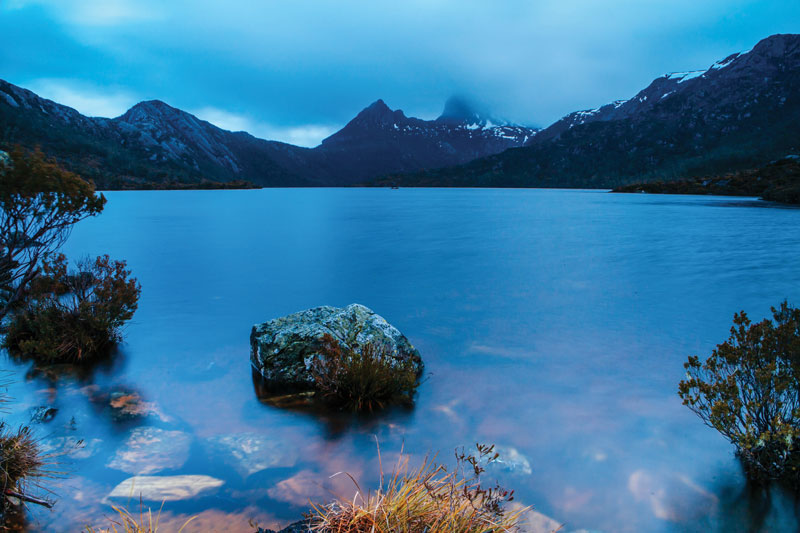 Picnic on the Gordon River via seaplane
A half-day excursion into the Tasmanian highlands offers breathtaking aerial views and a gourmet picnic amidst the wilderness of the Gordon River.
Departing from Hobart, this trip is the quickest way to experience the Wild West, leaving you feeling enriched and inspired. Enjoy a panoramic view of southwest Tasmania and Lake Pedder before delving into the Gordon River. Witness Sir John's Falls and indulge in a gourmet picnic as you take in the surroundings.
Bishop and Clerk Lookout, Maria Island
The towering dolerite columns, Bishop and Clerk, are a prominent geological feature of Maria Island on the East Coast of Tasmania. Visitors can complete a 7.5-miles hike through grasslands, tall and cloud forests, and reach the 2,000-feet summit. The challenging climb is worthwhile for the breathtaking views of the pristine bays and ocean.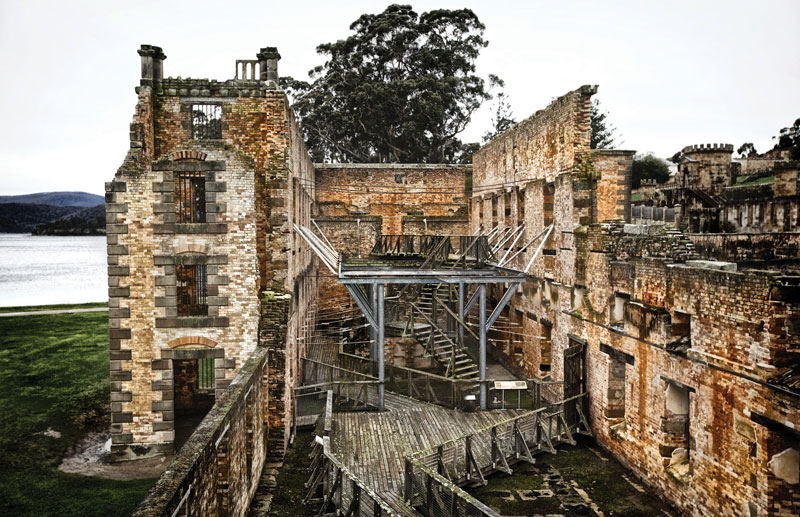 Coal River Valley – Vineyard and Farm Tours
The Coal River Valley has developed a reputation for its wines grown in cooler climates. The region produces Riesling, Pinot Noir, and Chardonnay grapes. For those near Hobart, visiting Coal River Farm, a family-owned business, or Frogmore Creek Winery offers the opportunity to enjoy wine, cheese, and artisanal chocolate tastings.
Russell Falls, Mount Field National Park
Tasmania's most picturesque and photographed waterfalls, Russell Falls in Mount Field National Park consists of two main waterfalls between 114 and 196-feet, framed by tall ferns. Located in Mount Field National Park within the Tasmanian World Heritage Conservation Area in the south of the island, the falls are easily accessible via a short walk on a trail meandering through rainforests and temperate rainforests home to endemic species such as wild cherry, musk, and myrtle beech. A further brief walk through the rainforest rewards hikers with a breathtaking view of the Horseshoe Falls.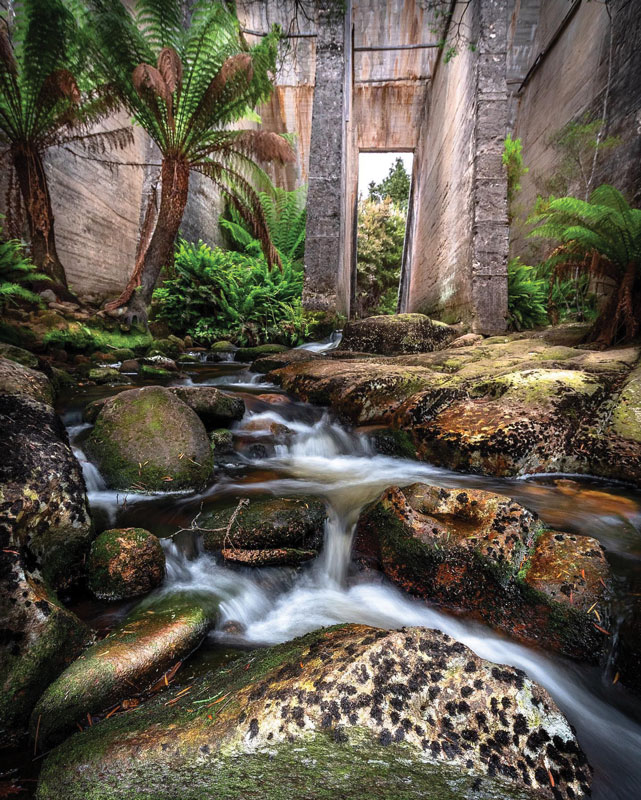 The famous Tasmanian devil, in addition to kangaroos, wombats, and koalas, resides at the Bonorong Wildlife Sanctuary in southern Tasmania.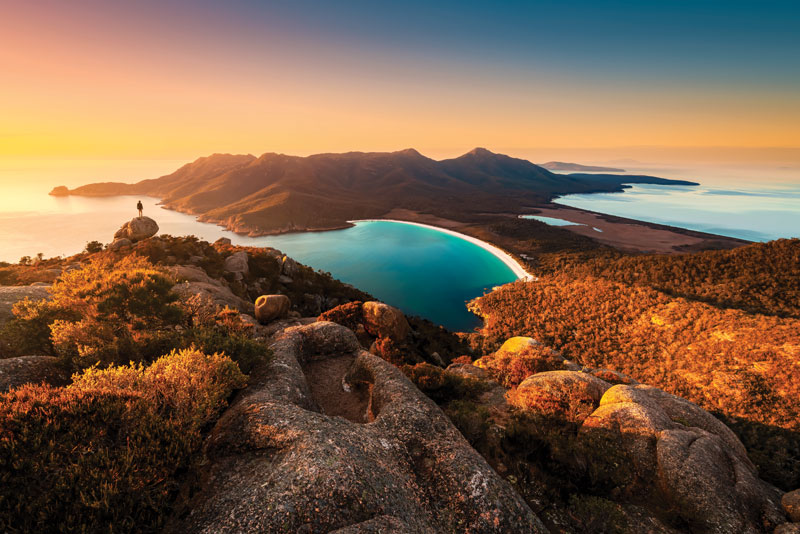 Restaurants
Frogmore Creek
Frogmore Creek is located in Cambridge, a twenty-minute drive from downtown Hobart, in the Coal River Valley wine region. Renowned for its use of fresh, local produce, the restaurant offers innovative specialties that complement the winery's exceptional wines.
The elegant and modern ambiance provides visitors with a warm and inviting dining experience. Large windows and open spaces allow for observation of the surrounding landscape and vineyards. The menu features fresh seafood, local meats, and a variety of vegetarian options.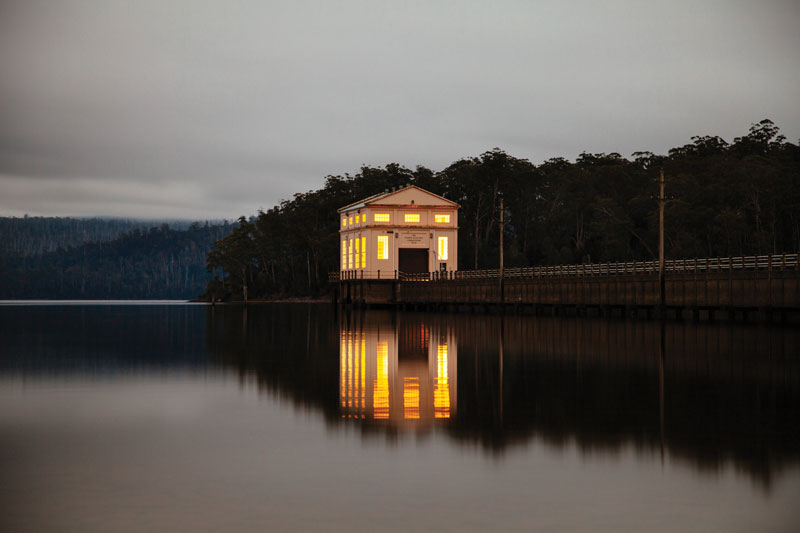 Landscape
Landscape Restaurant & Grill offers unforgettable dining experiences in Hobart's waterfront Hunter Street district. The grill is ignited daily with a selection of sherry, bourbon, or port-cured woods to smoke meat cuts, accompanied by an intriguing wine list. The iconic works of John Glover, a 19th century artist known as "the father of Australian landscape painting," hang on the historic walls of a former jam factory.
Me Wah
Me Wah is an establishment that showcases Chinese cuisine with simplicity. A visit to Me Wah in Hobart offers not only exceptional food but also a rewarding experience. The restaurant has received numerous awards and accolades for its dedication and service.
Aloft
On the highest level of the acclaimed Brooke Street Pier located on Hobart's harbor front, Aloft offers a menu that showcases its commitment to utilizing locally sourced seafood, meat, and poultry from small farms, with a pan-Asian influence and emphasis on seasonal herbs and vegetables. The menu adapts seasonally to the changing environment of Tasmania. Patrons can enjoy their meals with stunning views of Hobart Harbor through the picture windows, in addition to a bar area for pre-dinner drinks or a glass of wine.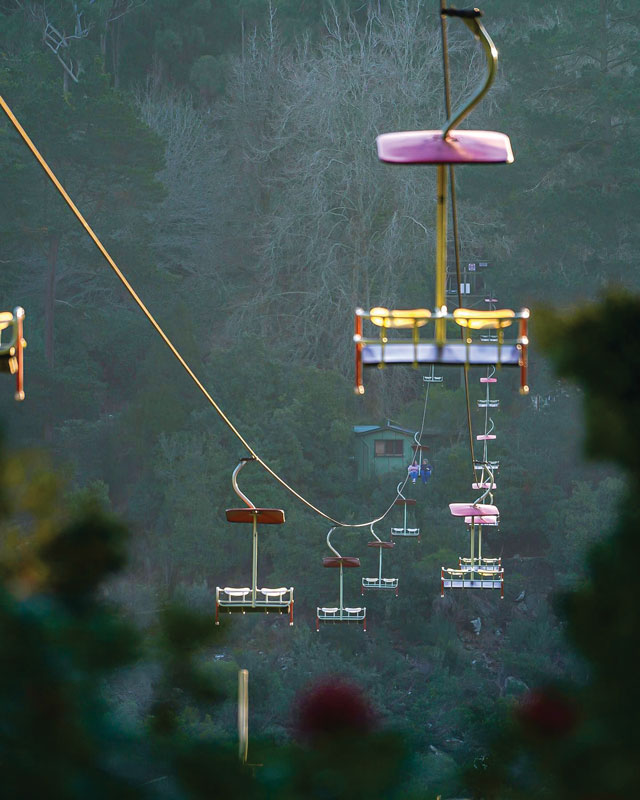 The Lounge
The Lounge at Frogmore Creek is situated on Hobart's waterfront, with a picturesque city skyline and the towering 4,166-feet Mount Wellington completing the background view. The venue provides patrons with a complete selection of Frogmore Creek wines, as well as local and foreign spirits, cocktails, and a menu that includes light bites, full meals, and nibbles.
The Point Revolving
The Point Revolving Restaurant at Hobart's Wrest Point Hotel & Casino on the Derwent River is a place that people reserve for special events, located on the 17th floor. When the view is revealed, one can understand the reason for Fico's fame as a memorable dining destination for nearly 50 years. The menu, inspired by French cuisine, integrates Tasmania's top-quality ingredients into a theatrical and stylized dining experience, highlighted by the sound of suzette crêpes being prepared tableside.
Fico
It is a restaurant that prioritizes local, seasonal, and sustainable produce from nearby farmers and suppliers. This leads to a weekly-changing menu that reflects the highest quality available, resulting in numerous awards for both the menu and wine selection. The dining experience is inspired by heritage and reflects the culinary journey from European tables.
Aura
Located in the center of Hobart, on the 12th floor of the Hobart Crowne Plaza Hotel, Aura is a Lounge Bar + Dining that offers a bright and airy atmosphere during the day and a cozy and energetic environment at night, with stunning city views. The establishment's emphasis on simplicity and quality makes it an attractive dining option. The seasonal menu is thoughtfully designed for sharing and features a selection of local and imported wines.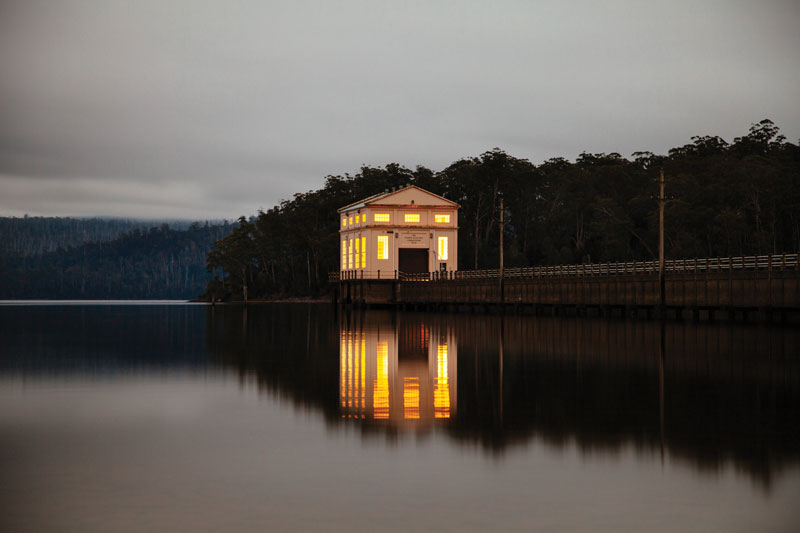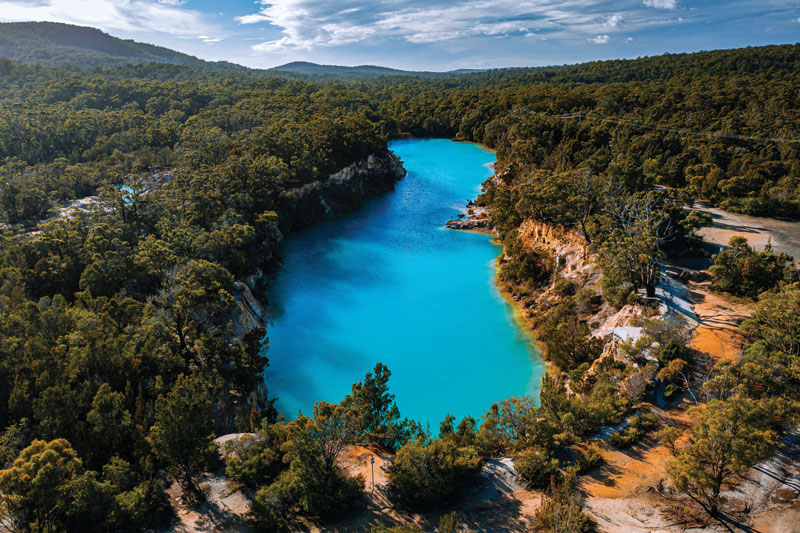 Text: ± Photo: Tourism Tasmanian, The Tasmanian Goverment, Kittawa Lodge, Tasmanian Group Travel, Krissy, Alastair Bett, Lauren Bath, Jason Charles Hill, Adam Gibson