The Essence of Design
Gorden Wagener, head of the Daimler AG project, said that the Vision Mercedes-Maybach 6 embodied the company's design philosophy of sensual purity and the pursuit of aerodynamic efficiency. This two-plus-two-seat "design exercise," powered by four electric motors, is inspired by the glory of the 1930s Aero coupés, built by carmakers like Bugatti, Rolls-Royce, Talbot-Lago and many others.
The stylistic lines are clearly defined. The ones that travel on each side from the radiator grille across the length of the vehicle to the back, define the upper body. The chrome strips visible from its profile contrast with the red paintwork. The elongated rear, called boat-tail, recalls a luxury yacht.
From the interior, passengers will be able to control geographical information through gestures. One of the most significant aspects of the car is its dimesnions: 5.7m long and 2.1m wide. Still, the Vision Mercedes-Maybach 6 performs like a true sports car, reaching 0-62 mph in less than four seconds.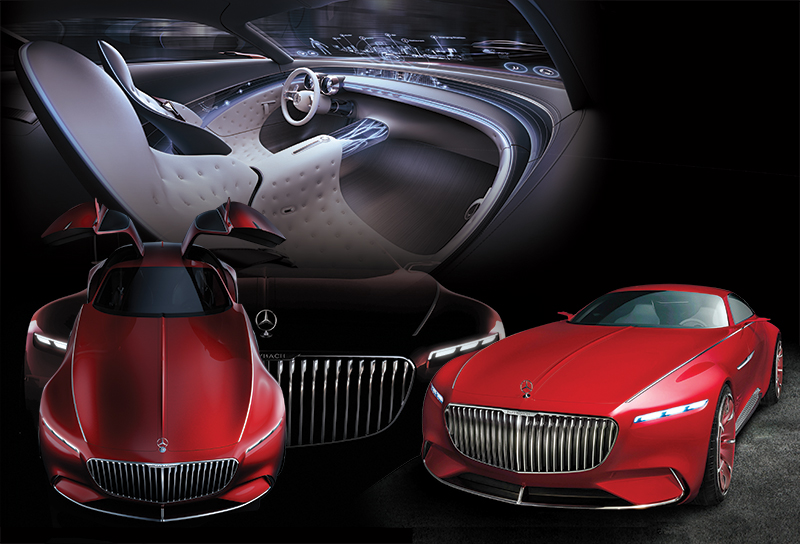 Specifications
Mercedes-Maybach 6
Battery
80Kwh
Maximum speed
250Km/H / 155Mph
Horsepower
738Bhp
Output
550 Kw (750 Ps)
Electric Range
322 Km / 200Mi
Info
DANIEL MM
M:+52-1-55-4442-9054
This email address is being protected from spambots. You need JavaScript enabled to view it.
Text: Daniel Marchand M. / MM Classics. ± Photo: MERCEDES BENZ