Aesthetic of Elegance, Power and Precision
Romain Gauthier presents a new automatic timepiece that stands out for its beauty and powerful efficiency: the Insight Micro-Rotor. It comes in a 39.5 mm diameter case designed with three components: caseband, bezel and back, which makes the watch perfect for both male and female wrists. Its three indications—hour, minute and small second—are powered by a hand-finished, in-house caliber built with bidirectional micro-rotor made from 22 k solid gold.
It features bombé sapphire crystal covering, double mainspring barrel that offers 80 hours of power when fully wound, a view of the micro-rotor's train of gears in motion through the display back, with a combination of metal against ruby to avoid friction and produce a smooth, inaudible rotation, plus the reversing gear that lends the mechanism its bidirectionality.
Insight Micro-Rotor comes in red gold and platinum, both available in three 10-piece limited editions: with oven-fired enamel dials in white, black and blue.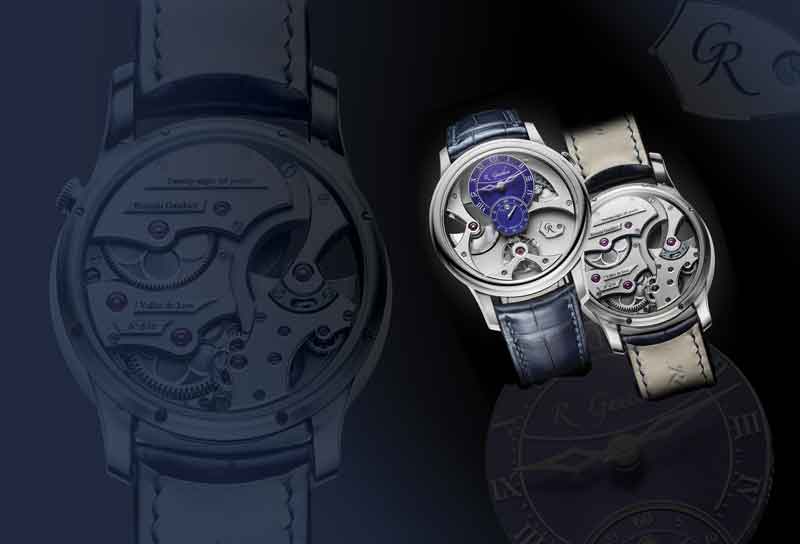 Text: ROMAIN GAUTHIER ± Photo: ROMAIN GAUTHIER