The most beautiful car in the world
"The most beautiful car in the world" were the words uttered by Enzo Ferrari the first time he saw the Jaguar E-Type at its launch on March 1961. It was clear that this car had a revolutionary design, since it was produced from 1961 to 1975. It proved so revolutionary that it is one of six cars permanently exhibited at MoMA in New York.
Three versions of the E-Type were released, and the most beautiful and coveted by collectors was the first series. These units can cost between $100,000 and $3500,000 USD, depending on its level of restoration and originality. In general, the convertible is a premium version over the coupé.
As a high-value collectible, before purchasing an E-Type, it is essential to check extensively all of its components, condition and history. Buying a car in disrepair will require a lot more expenses, as these cars are not easy to fix. On the other hand, acquiring a car restored by an expert or that is well maintained, will ensure a pleasant experience, and you will be the owner of one of the most beautiful cars ever created.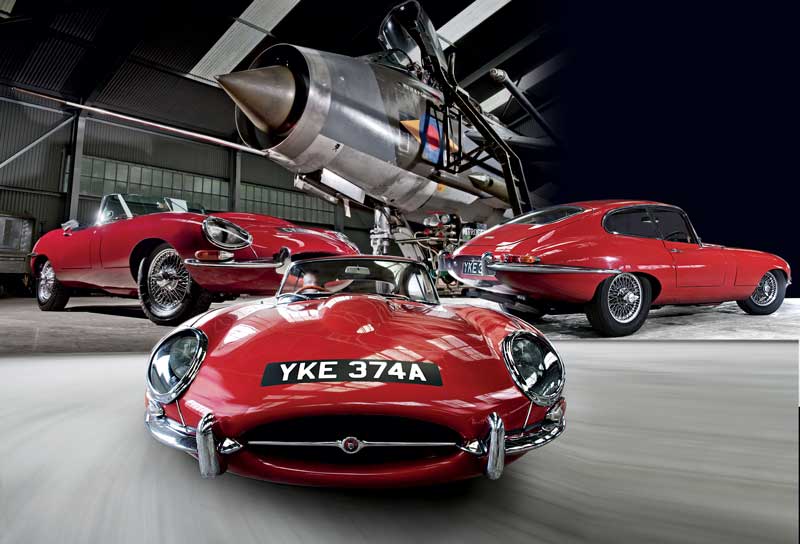 Specifications
Jaguar E-Type
Maximum speed
241 km/hr
0-100 km/h
7 s
Transmission
4 velocidades
Displacement
3,800 cc
Engine
6 cilindros en línea
Text: Daniel Marchand M. ± Photo: Jaguar