The Non Plus Ultra of Technology and Performance
The goal for the Porsche 959 was to create a car with a performance over 300km/hr but at the same time a car that could be comfortable, easy to drive every day of the year and that its service intervals would be similar to those of a traditional car.
During the 80s, the Porsche 959 was a marvel of technology and engineering. Every ounce of knowledge was put to the test with this car to break the boundaries of what a Porsche could do.
The 959 was the first production car with a tire pressure sensor. The most advanced traction system in the world, the PSK (PorscheSteuer Kupplung), was capable of making automatic calculations in milliseconds depending on power, steering wheel rotation, throttle position, or the selected driving mode. The 3-height suspension system allowed the Porsche to race both on the street and on the track.
30 years after its launch, the 959 is still emblematic of Porsche. King Juan Carlos of Spain, Bill Gates and Paul Allen (Microsoft founders), Herbert von Karajan and the Emir of Qatar, have owned this significant automobile, which only produced 268 street vehicles from 1986 to 1988.O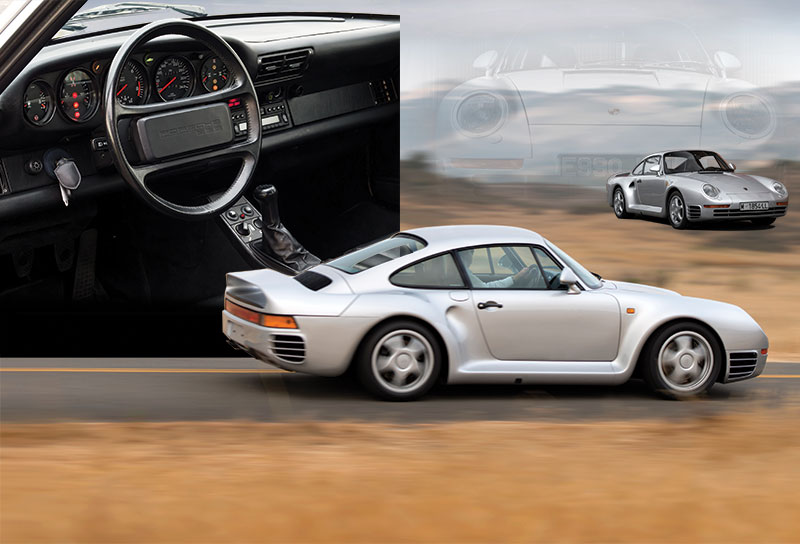 Specifications
Porsche 959
Maximum speed
315 km/hr
Acceleration 0-100 Km/H
3.9 s
Transmission
8 velocidades dual-clutch
Displacement
2,847cc, 450bhp
Engine
V6 with twin KKK turbochargers
Fuel consumption
11.1 L/100
Texto: Daniel Marchand ± Photo: HAR / RENNLIST / STTATIC / WP