Improving the Navigational Experience
The Marine Regatta is the result of many months of development.
The new caliber UN-155 features performance, ease of use and perfectly designed display brightness.
Patrick Pruniaux, CEO de Ulysse Nardin
Luxury Swiss watchmaker Ulysse Nardin has a nautical soul, going hand-in-hand with sailing traditions, and at the same time introduces groundbreaking technology in their products. The Marine Regatta chronograph, winner of the Sport Watch Prize at the 17th Ceremony of the Grand Prix d'Horlogerie de Genève (GPHG), is here to innovate the meaning of timekeeping during the world's most renown regattas. With self-winding mechanism and stainless steel case, the Marine Regatta is perfectly suited for fieldwork; it was conceived as a tool to make sailing competitions easier with a bi-directional seconds hand complication that times the margin between the countdown and the starting line, to enter the race with optimal positioning and perfect synchronization, as well as keeping track of the race itself. It comes in a 44mm case, is water-resistant to 100m, and is available in two dial options: white and blue, both with a 10-minute countdown scale in yellow. The timepiece is the perfect combination between elegant and sporty, and its advanced mechanism ensures precision and reliability.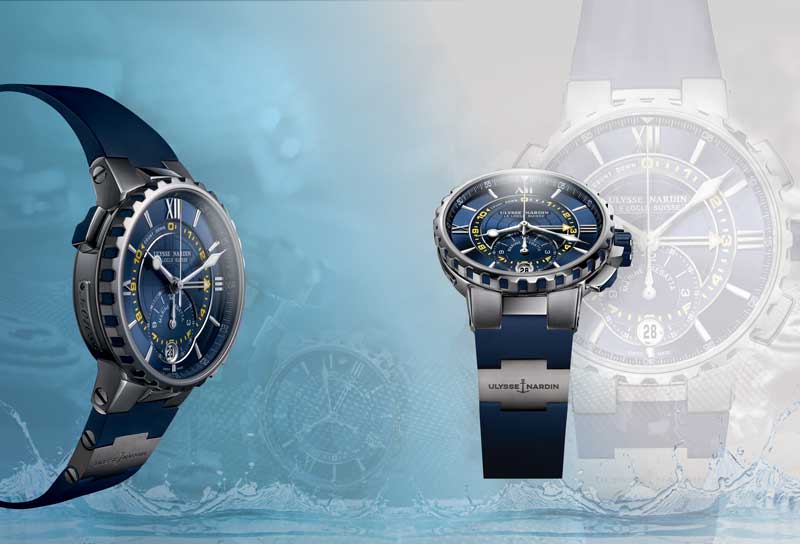 Text: Ulysse Nardin ± Foto: Ulysse Nardin