Trends in the automotive universe incorporate the connectivity and digitalization of the contemporary world. Industry leaders vie to be a step ahead into the future in terms of innovation, technology and design.
Mercedes Benz presented the AMG GLC 43 Coupe at the Paris Motor Show. Some have dubbed it "three in one," as it is sporty, off-road and coupe simultaneously; all this, translated into a car that boasts extreme luxury and reaches an acceleration of 0 to 100km/h in less than 5 seconds (4.9).
The SUV Lamborghini Urus, on the other hand, has been described by the prestigious Italian company as "the first super sport utility vehicle in the world." This innovative car is distinguished by its design, the series of last generation technology in driving dynamics, and the greatest performance in the SUV sector.
Finally, a car that was ahead of its time in the 60s, and which today is highly coveted by collectors: the Corvette C2 Sting Ray GM, praised for its driving mechanism, adherence to roads, and pure power to accelerate from 0 to 100km/h in just 5.8 seconds.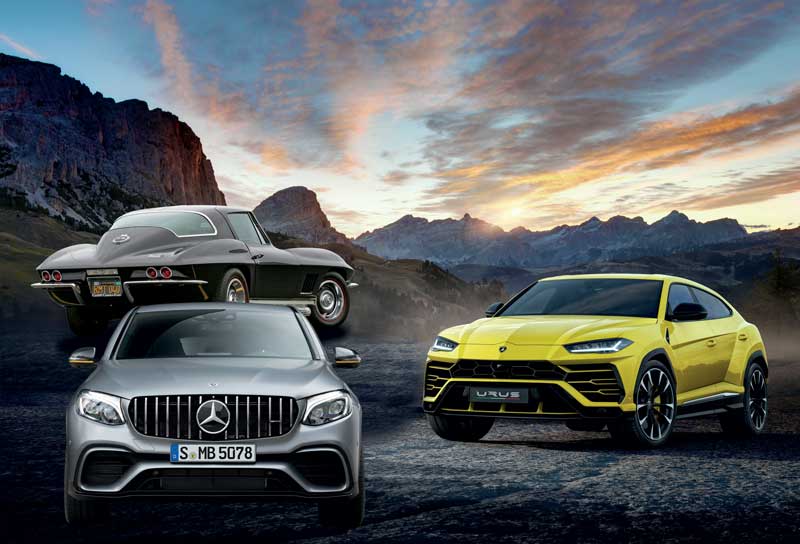 Info
DANIEL MM | M:+5215544429054 This email address is being protected from spambots. You need JavaScript enabled to view it. | www.mmclassics.com.mx
Text: Daniel Marchand ± Photo: Mercedes Benz / Lamborghini / Corvette