Supremacy of Liberty 
The Rolls-Royce Cullinan is unlike any other luxury SUV in the market. The British automobile maker announced three years ago the launch of the Cullinan, promising a true SUV that would surpass standards of mobility, performance, comfort, luxury, style and off-road. Now, the launch of the Cullinan is changing SUV expectations.
Not only the Cullinan offers utmost comfort, but it allows enhanced functionality for the occupants. Access to the vehicle has never been more effortless with the tactile stainless steel handle in the iconic coach doors, which close and seal themselves with the press of a button. The central infontaiment screen features Night Vision and Vision Assist; Wildlife & Pedestrian warning; Collision Warning; Cross-Traffic Warning, Lane Change Warning; WiFi hotspot, and of course the latest Navigation and Entertainment Systems and more.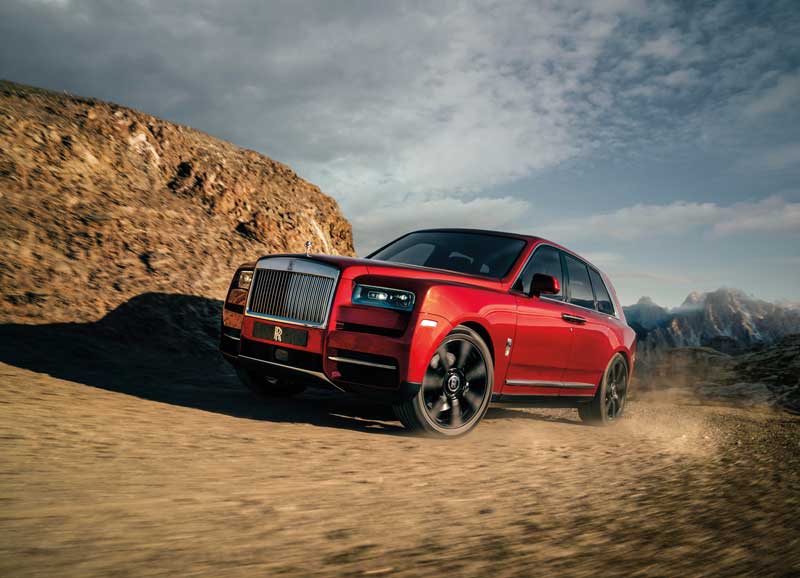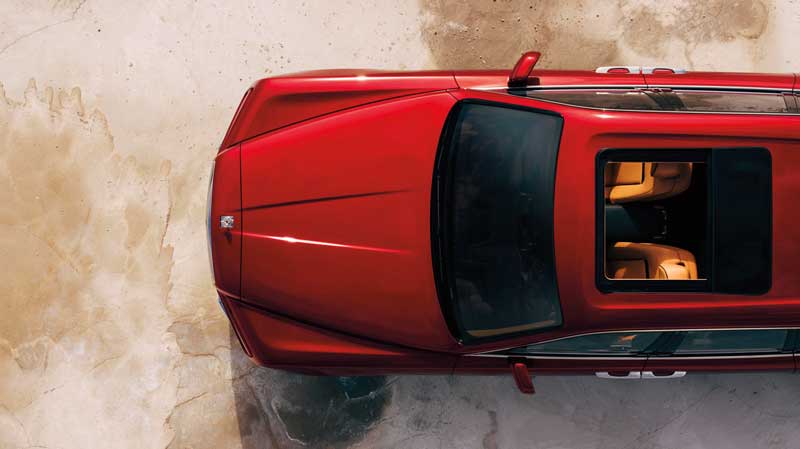 Technology and performance go hand in hand in the Cullinan. The vehicle boasts an aluminum architecture, perfect for high off-road performance, which can be activated by a button in the dashboard.  The latest generation of self-leveling air suspension creates smooth drivability with the electronically controlled shock absorber adjustment system, even in the toughest terrains.  Plus, the complete reworking of the new 6.75 liter twin-turbo V12 Rolls-Royce engine allows a top speed of 250 km/h.
The Cullinan is the perfect example of an authentic Rolls-Royce, conceived to surpass expectations on automotive luxury and engineering.   
"Strive for perfection in everything you do. Take the best that exists and make it better. When it does not exist, design it."
- Sir Henry Royce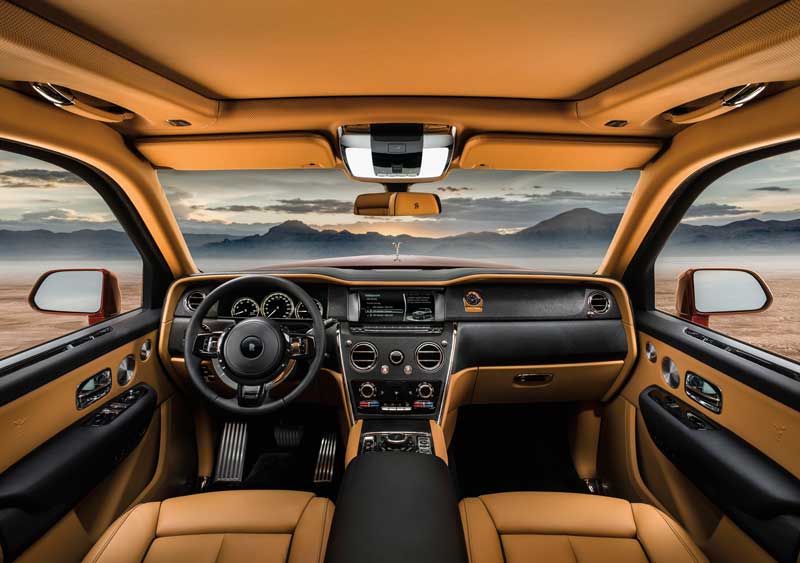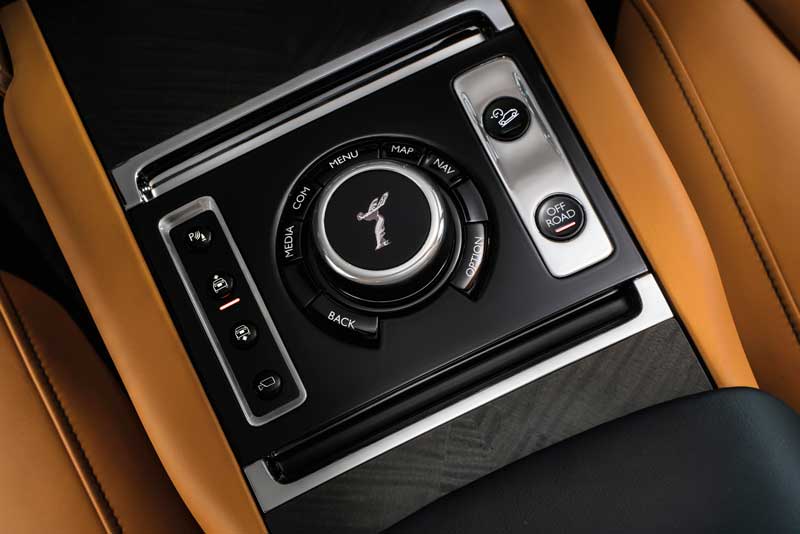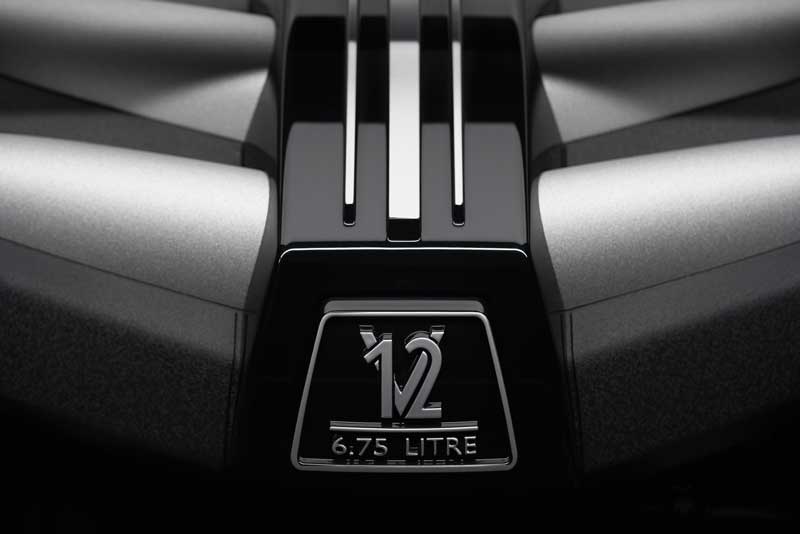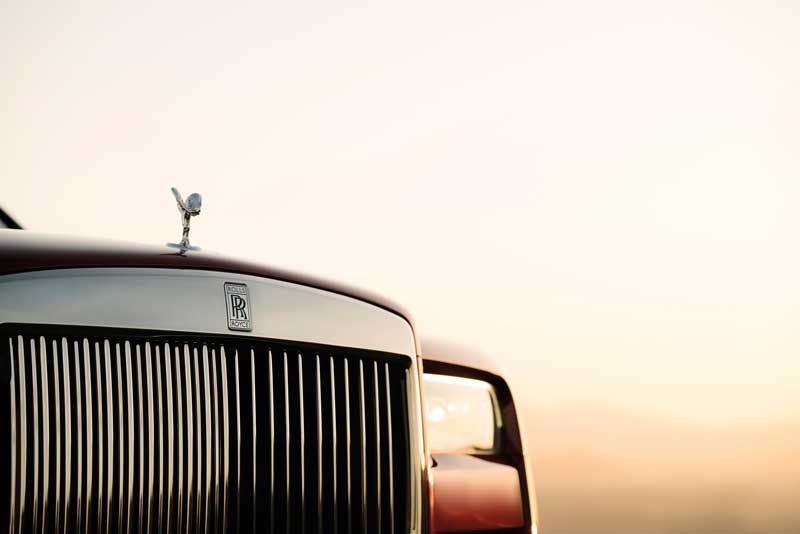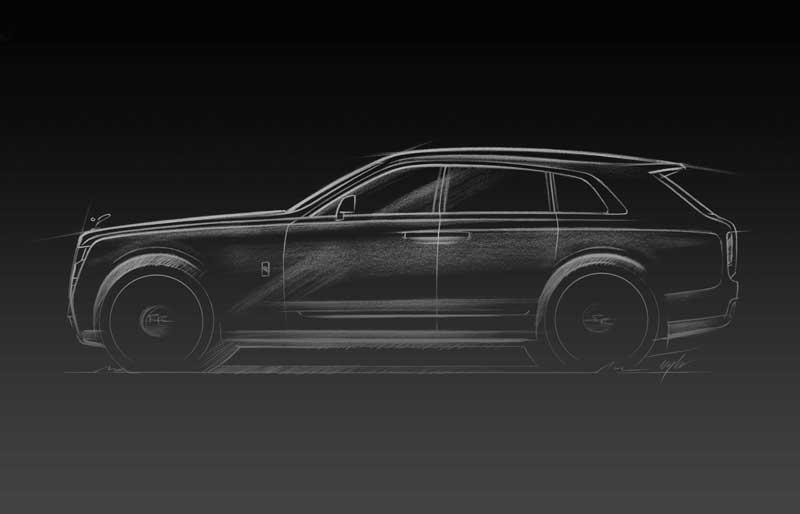 SPECIFICATIONS
TOP SPEED
250 km/h
TORQUE
850 Nm @ 1600 rpm
ENGINES
6.75 ltr V12
FUEL       
15 ltr / 100 km
Text: Rolls-Royce ± Photo: Rolls-Royce Motor Cars or its licensors/cullinan-mr-4