A Worthy Tribute to the God of Wind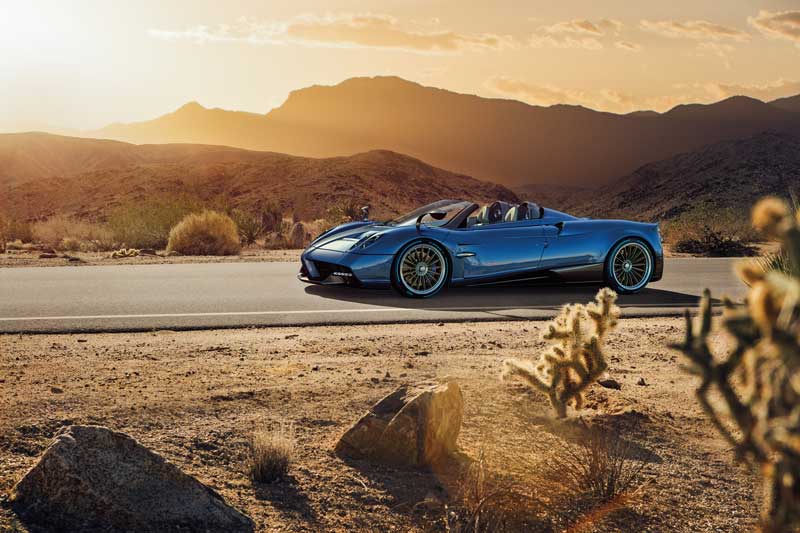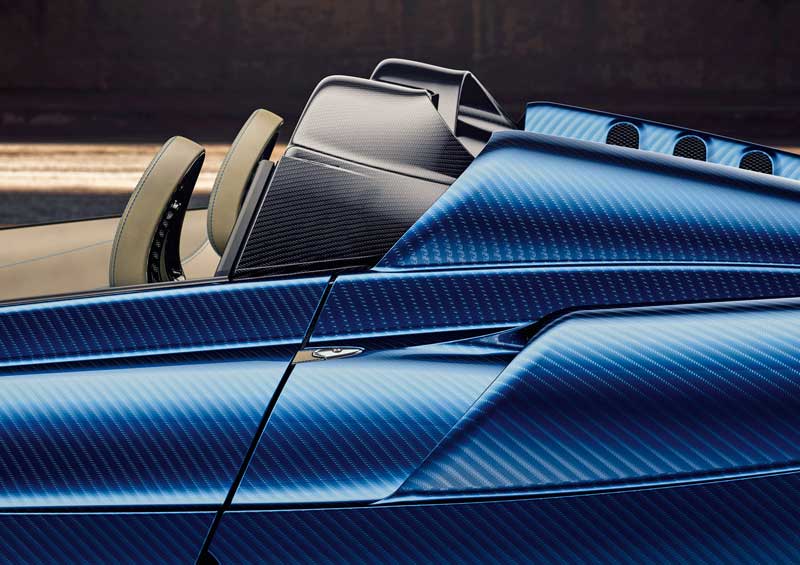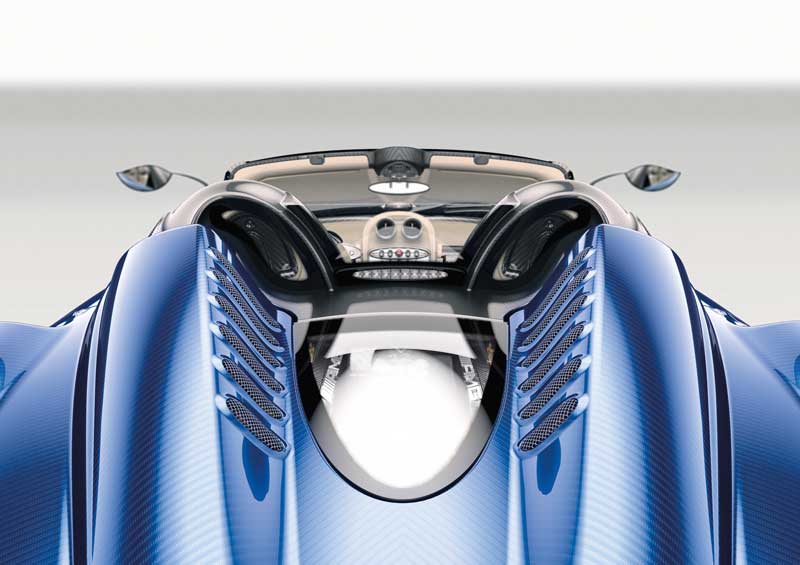 After the success of the Huayra Coupé and, subsequently, the Huayra BC, which marked a new era of hypercars, Pagani wanted to reinvent the meaning of art and science with the new Huayra Roadster—a fine piece of machinery that is lighter, more efficient and breathtakingly beautiful. The combination of the Carbo-Titanium and the Carbo-Triax HP52 in the chassis strips around 80kg of the weight found in the Coupé, which was already the lightest car in the market.
The Roadster is characterized by its artful style, aggressive beauty with sharp lines, and of course, maximum functionality. The vehicle's power comes from the Mercedes-AMG M158 en-gine, especially built by Mercedes AMG for Pagani, capable of delivering 764 HP at 5500 RPM. Parallel to the concept of uniqueness and unprecedented technology, Pirelli designed the Pirelli PZero Corsa rubber specifically for the Roadster's tires, to achieve flawless performance and lower rolling resistance, thus reducing fuel consumption and CO2 emissions. The vehicle also features a new ESP system for safer drivability, enhanced control and stability.
Beauty and function: this is what Pagani had in mind when creating the Huayra Roadster. With innovative performance-based technology and an aerodynamic sinuous design, the Pagani Huayra Roadster is a true masterpiece of both art and engineering.
"... the pursuit of beauty as a fundamental concept, an unbridled work of art, intelligence and open-air passion…"
– Horacio Pagani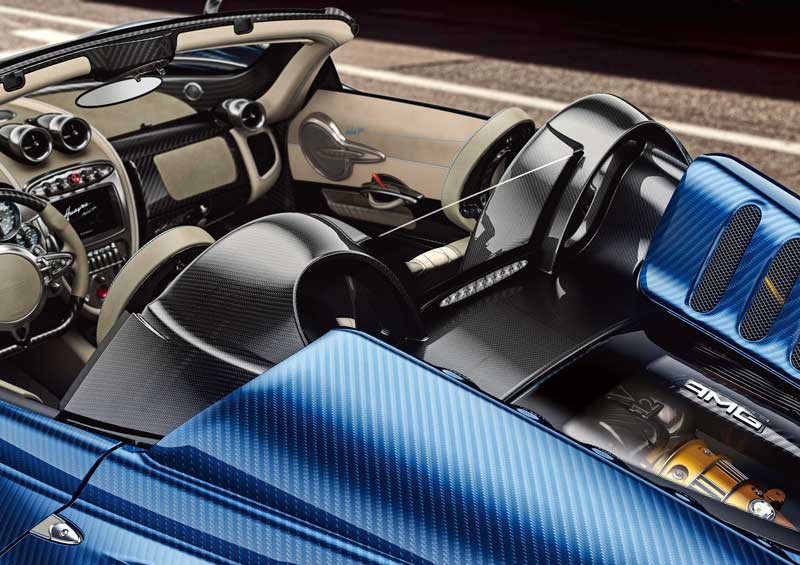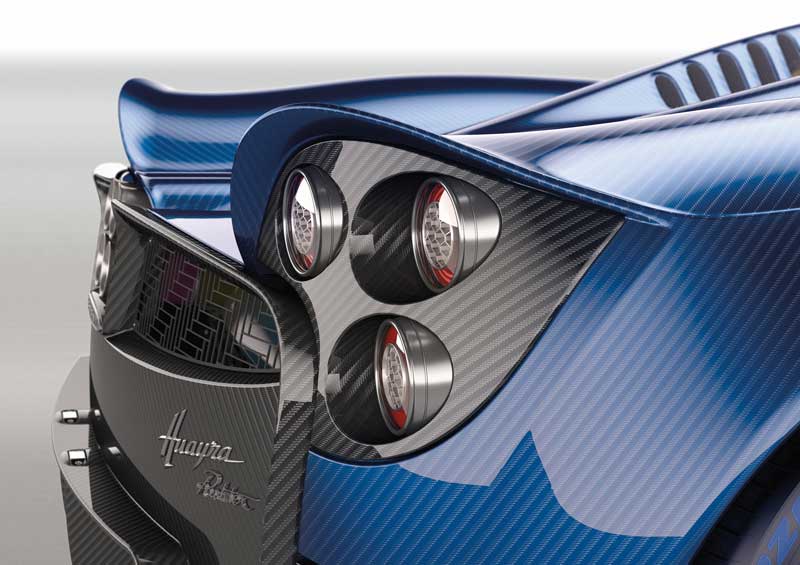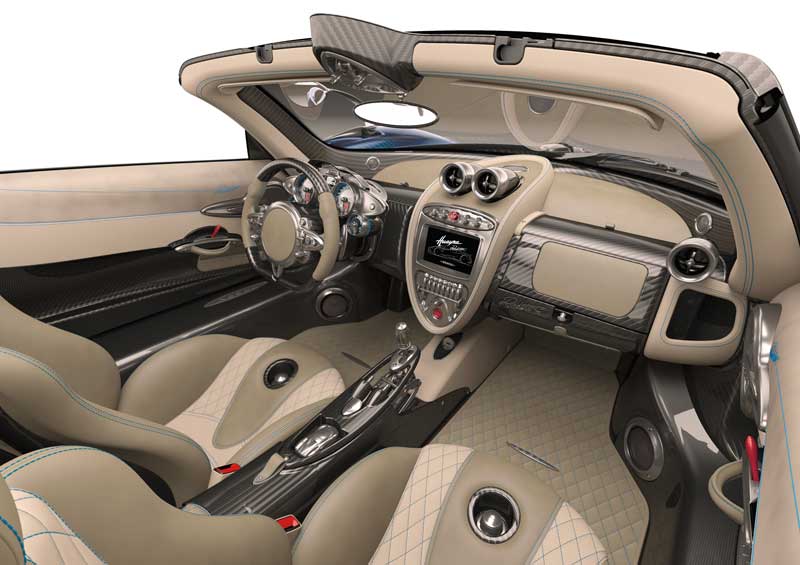 SPECIFICACIONS
ENGINE
Mercedes-AMG M158 V12 60°
POWER
764 HP at 5500 RPM
DISPLACEMENT
5980 cc
TRANSMISSION

7 AMT
TORQUE
Nm/rpm +1000/2300-4300
Text: Pagani Automobili SpA ± Photo: © PAGANI rights reserved