Bid farewell to the leaves of autumn as they make their ultimate appearance on the runways for the Fall-Winter season, where Fulvio Rigoni debuts his second collection for Salvatore Ferragamo and continues to establish his identity as the new creative director for the fashion giant. He described the collection as "dynamic, sensual, luxe and comfortable", presenting pieces of a lean silhouette, extravagant collars and bare shoulders. Hermès new ready-to-wear proposal, helmed by Nadège Vanhee-Cybulski, arrives to the fashion shows with a playful look that include leather touches, luscious outwear, booties and loafers, while Dior's Creative Director Maria Grazia Chiuri—often called an activist designer—transforms menswear into modern feminine pieces fit for heroines that include jackets, blouses and gowns with sheer details and an aura that transcends the boundaries of female fashion. On the other hand, accessories are here to make a statement with boots trending on the runways, along with furry scarves, metallic belts, large bracelets and more. O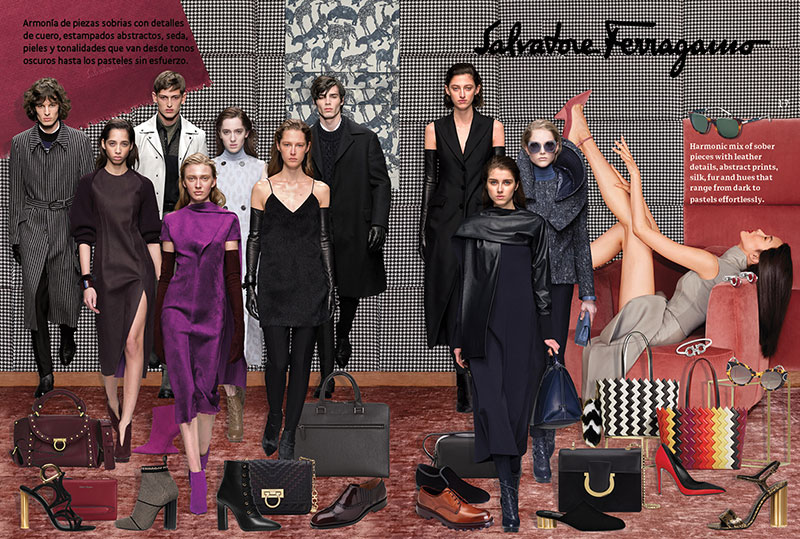 Harmonic mix of sober pieces with leather details, abstract prints, silk, fur and hues that range from dark to pastels effortlessly.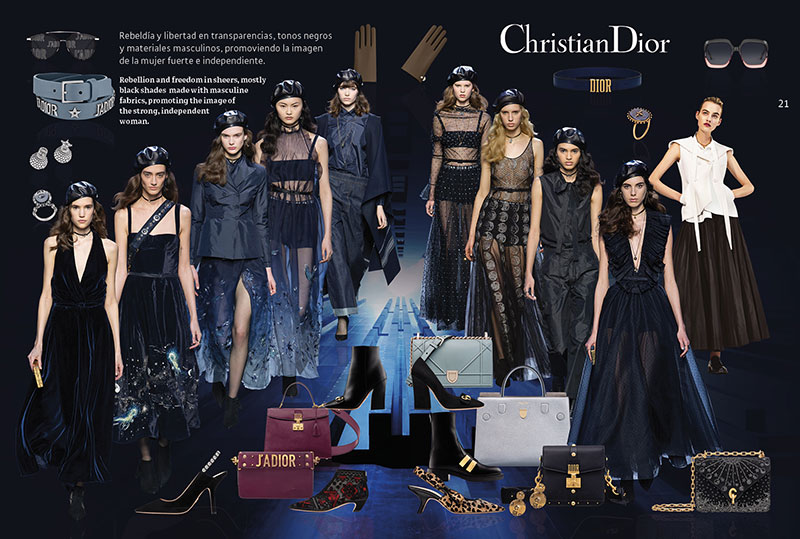 Suede pieces, long coats, turtle necks, an edgy influence in the 60s and the 70s, and a colorful palette.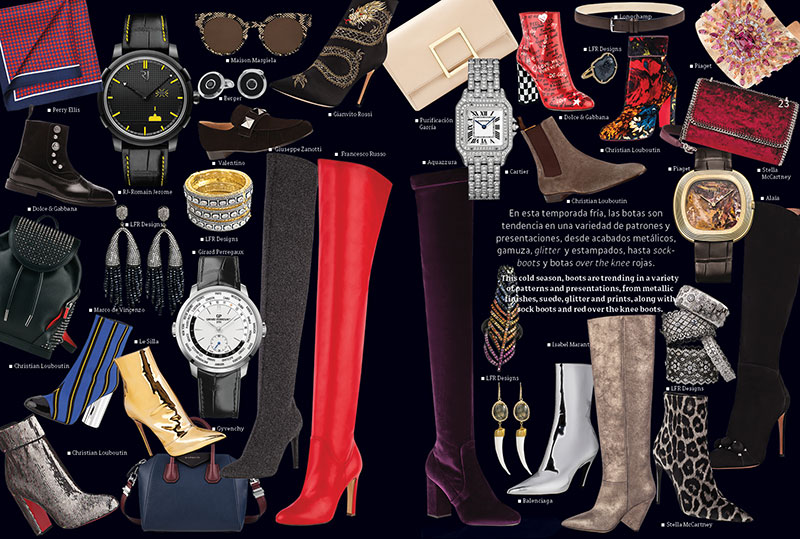 Rebellion and freedom in sheers, mostly black shades  made with masculine fabrics, promoting the image of the strong, independent woman.
Texto: ± Photo: Salvatore Ferragamo/ Hermès / Saks Fifth Avenue / Christian Dior