Artistic and sybarite
The entrance to this restaurant located at Spree street below Weidendammer Brücke is already a distinctive seal of this city; this cave-like place is reminiscent of London or Paris, much more than mentally locating it al Berlin. In tt's beginnings, this place was full of national celebrities, but now it was accentuated as an elegant restaurant with a colourful crowd.
This destination is already a favourite amongst the artistic scene particularly; locals and foreigners enjoy North American, Saxon, and Canadian steak cuts, as well as a variety of dishes composed of meat and fish. It's sea fruit plates are an excellent choice, and we encourage you to try the oysters.
The creators of this offer are Stephan Landwehr and Boris Radczun. The last one mentioned is a great entrepreneur who not only has restaurants, but also a couple of nightclubs in his day -the famous Pogo Club was his-. On the other hand, Stephan's acute sense in art is projected throughout the restaurant; various elements from his private collection have been used to adorn the walls.Did we mention already that this two slash slashers are also owners Pauly Saal restaurant?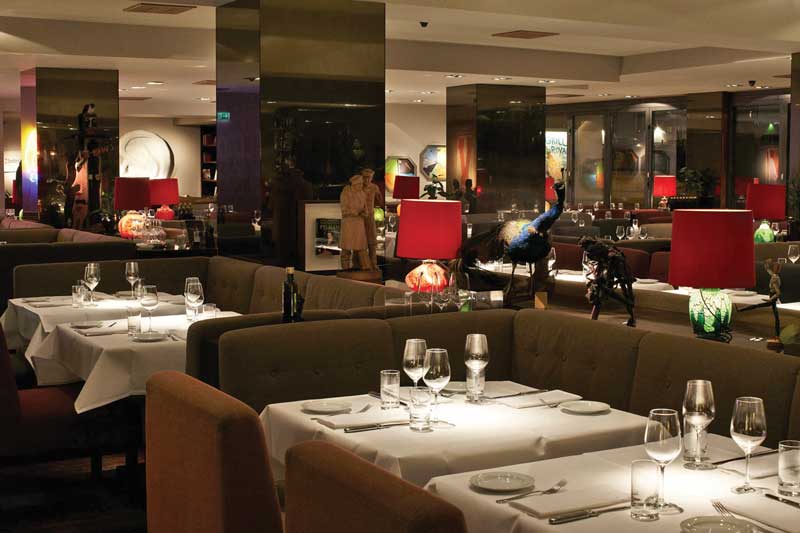 Info
Friedrichstrasse 105b, 10117 Berlín, Alemania
Tel. +49 30 28879288
Text: Maria A. Bassaure ± Photo: RESTAURANTS BERLIN / CM4 / Grill Royal