Our land goes where we go
Casa Dragones has created one of the best tequilas through an innovating process that integrates numerous blends to create a pure product. The finest blue agave plants, harvested by the hand of the Maestro Tequilero from the Tequila Valley, drenched in spring water collected from the Tequila volcano. This provides the perfect balance of minerals to create tequilas that can only be crafted in an artisanal manner. Furthermore, our process limits the number of bottles and guarantees that only the most exceptional drink, a limited edition, goes into the market. Each bottles of Casa Dragones Tequila and Casa Dragones Blanco Tequila is numbered, signed, and dated by hand. "For us, this means producing one bottle at a time, and we won't have it any other way," declared the cofounder and CEO Bertha Gonzales Nieves, the first woman to receive the Maestra Tequilera certificate.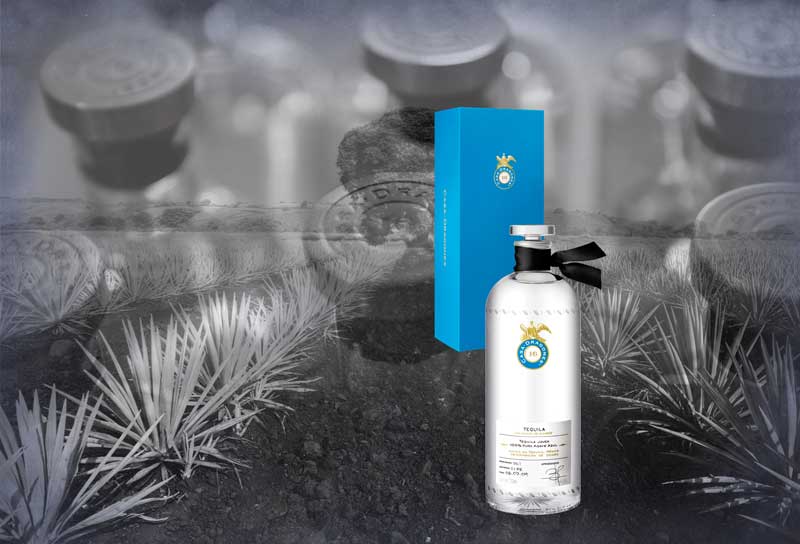 Casa Dragones Joven
"The people who make this incredibly smooth tequila are masters."
Oprah Winfrey
A 100% blue agave product that pairs a delicate blanco tequila with extra old (añejo) tequila that has been kept for five years in barrels made from American oak, it is the perfect drink to enjoy straight up or with a meal. This is a full-bodied tequila with a brilliant silver hue, a color that is achieved by way of an ultramodern filtration system. It has a sharp taste that reveals hints of vanilla and is balanced by a spicy, pear-like aftertaste. Its finishing notes are warm, clear, and silky, with hints of almonds, and a brilliants and open palatableness. Its aroma is fresh, floral, and citric, with only the slightest hint of roasted agave. The design of the bottles won the distinctive Grand Prix du Luxe Stratégies prize in the Product Design category in November, 2010.
Casa Dragones Blanco
"Casa Dragones' position in the market is unique and of an unequaled style, one that has elevated the entire Tequila production line."
 Jim Meegan
A 100% blue agave tequila, it is ideal for those who wish to enjoy it on the rocks or mixed and served as a high-end cocktail. The glass bottle conserves the elegance and aesthetic of an excellent drink that perfectly balances hints of semisweet agave, and a warm touch of pepper and clove; as well as a refined and light aftertaste with hints of almonds. The Tequila is of a brilliant crystal color, and is of a light-bodied yet pronounced. A fresh and herbal aroma with citric hints of grapefruit and green apple round this tequila up. Each bottle is a limited edition made by hand with lead-free crystal and is finished off using a traditional Mexican engraving process using nuggets.
Text: Casa Dragones ± Photo: Casa Dragones