Authentic Cantonese Cuisine at The Peninsula Paris
Ehe Peninsula Paris hotel offers an enthralling culinary experience with a series of sophisticated bars and restaurants that promise to challenge diners' expectations on the finest art of haute cuisine in the beautiful city of Paris. The LiLi Cantonese restaurant is one of them with a long French-Chinese tradition boasting a dramatic setting—marble columns, original moldings, midnight blue walls and chandeliers, majestic lacquer-red curtains, a dome inspired by the sound stage of a hall in Shanghai, enormous deep blue and green tassels, stunning art works and a revolutionary three square meters fiber-optic hanging at the entrance, with direct access to La Terrasse Kléber.
Chef Ma and Chef Raoux joined forces to create a unique fusion of Asian flavors with the elegance of local and seasonal French products. Chef Ma Wing Tak has a long trajectory working at some of China's most prestigious restaurants in cities like Hong Kong and Beijing. As a perfectionist, he pays particular attention to the precision of cooking times in order to preserve the aromatic subtleties of traditional Cantonese cuisine. Chef Christophe Raoux, for his part, is a lover of produce and is passionate about discovering the best that the French terroir has to offer; he understands the importance of sourcing from local farmers.
Beef sautéed with Thai basil, truffle and comté macaroni gratin, fruit tea desserts with a twist on the famous almond pastry calisson d'Aix, this extraordinary menu reveals a myriad of flavors that is full of poetry.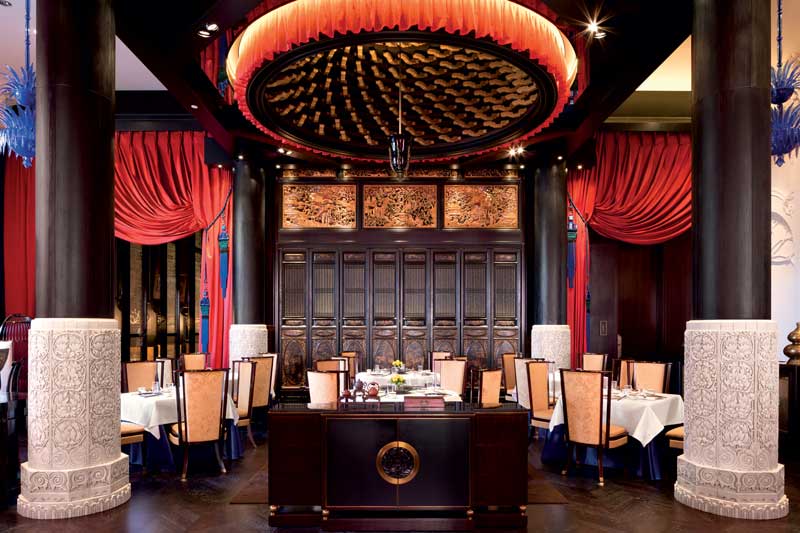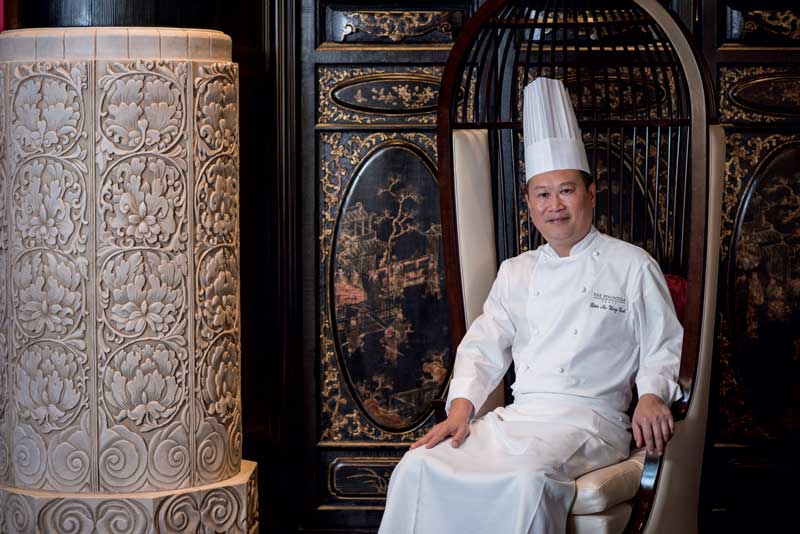 The Peninsula Paris
19 Avenue Kléber
Paris, France, 75116
Tel: +33 1 5812 2888
Fax: +33 1 5812 2999
E-mail: This email address is being protected from spambots. You need JavaScript enabled to view it.
Text: Amura ± Photo: Peninsula Paris