Hearth restaurant, where the warmth of the home is transported to your table
On the edges of Elizabeth Quay, at the Ritz Carlton, Executive Chef Jed Gerrard has taken the hearth, once the heart of the home, and brought it to his kitchen to create some of the most exquisite dishes of the region.
At Hearth, Chef Gerrard —who has won numerous awards, including The West Australian Good Food Guide Chef of the Year 2018, and the Chef's Hat in 2013— creates seasonal menus set against a relaxed and refined atmosphere that radiates a genuine feeling of care and comfort. An open fire, a billow of smoke, a glowing ember: these are the elements that turn the best products of Western Australia into delicious scents, intricate flavors, and luxurious tastes.
One begins this culinary journey by tasting a charred lamb tartare, paired with toasted cumin, yolk, aged sheep's cheese, and whipped eucalyptus; if you feel like trying some of the tastes of the sea, the Abrolhos Islands scallops, with charred avocado, coconut, and Geraldton wax will prove to be completely satisfying. Hearth specializes in roasting and grilling of locally-sourced, grain-fed meats as well, and the results are predictably sensational. The 240 day grain-fed Lake Preston beef, with watercress, cucumber, and buttermilk is a rare delight not to be misses; likewise, the grain-fed Berkshire pork, roasted in ash baked onions, and Cape gooseberry boasts an incomparable tenderness.
Of course, one cannot miss the vegetables and salads which grown at Hearth's garden. The royal blue potato puree and the smoked candy cane beetroot are some of the highlights to be found on the menu.
As with all restaurants of its class, we highly recommend that you make reservations well in advance.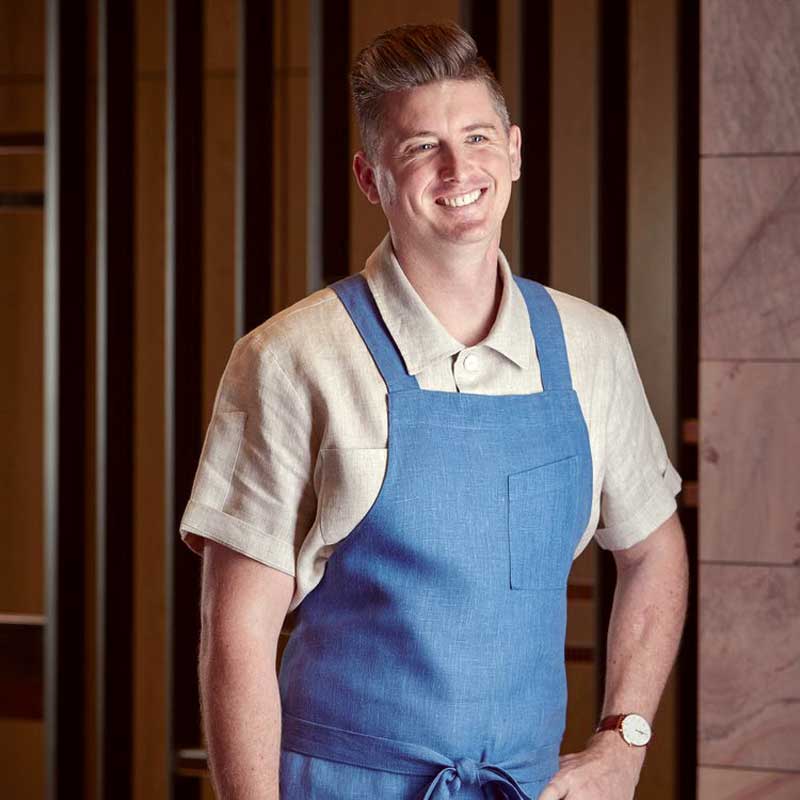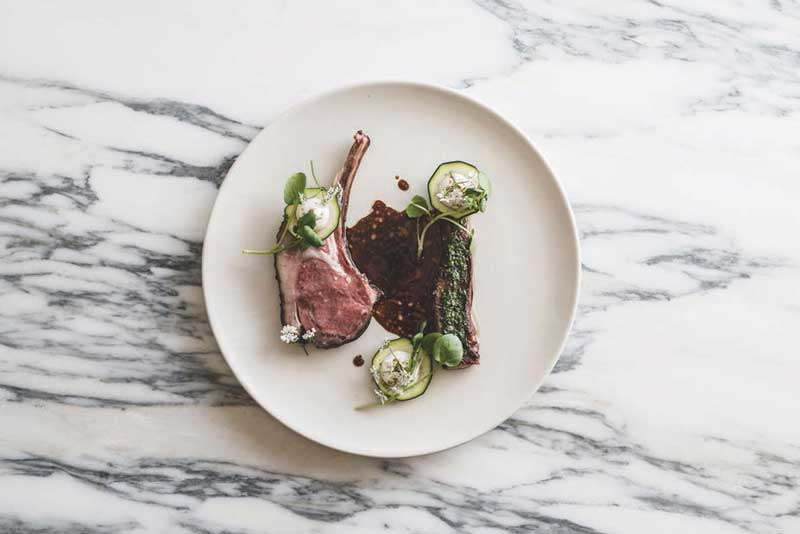 Info
Hearth Restaurant
The Ritz-Carlton,
Perth 1 Barrack Street
Perth, WA 6000
Australia
Text: Andrés Ordorica ± Photo: © Hearth Restaurant & Lounge