Oceania is the smallest continent of the planet. It is located to the south of the Pacific Ocean, to the west of the Indic Ocean and to the south of the Asian continent. It is comprised of the Australian continental platform, New Zealand, and the Polynesian, Micronesian and Melanesian archipelagos. Fiji belongs to the latter.
It is calculated that archaic humans crossed Sumatra, Borneo and Australia to the rest of Oceania around 70,000 years ago, and that these archipelagos were populated barely in the last 4,000 years.
There are several theories and growing evidence of a Neolithic civilization thought to be formed by immigrant groups from different places of Southeast Asia and the first to colonize Melanesia: the Lapita people. A beautifully crafted piece of pottery—attributed to them—was found in New Caledonia at a significant archeological site that has given a name to this ancient culture.
According to scientific research that expanded exponentially in the second half of the 20th century, Lapita culture developed approximately between 3,500 and 2500 years ago. Their ships apparently reached New Zealand, and many theories assert that they navigated as far as South America. Some of the oldest Lapita archeological sites are located in Fiji.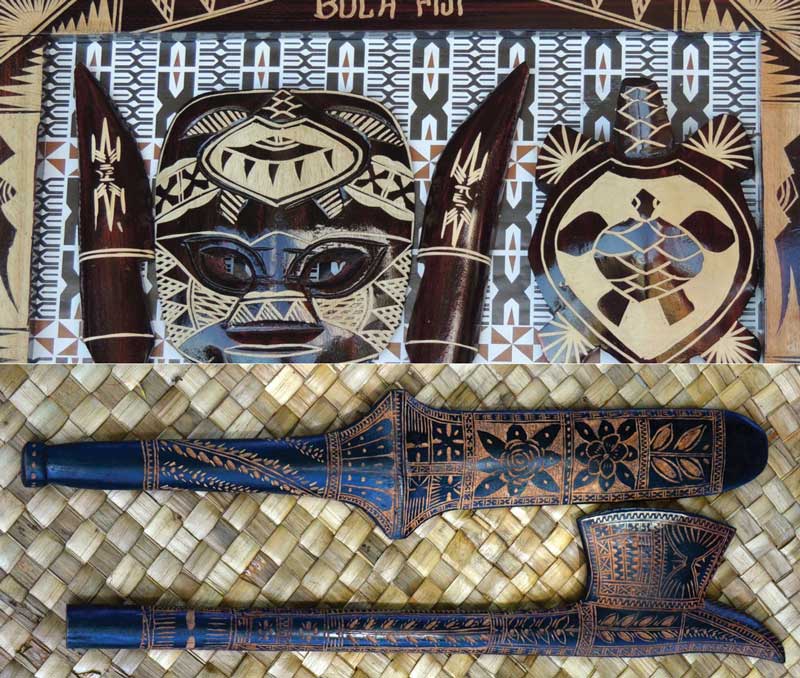 "Oh mysterious world of all light, thou hast made a light shine within me, and I have grown in admiration of thy antique beauty, which is the immemorial youth of nature."
Paul Gauguin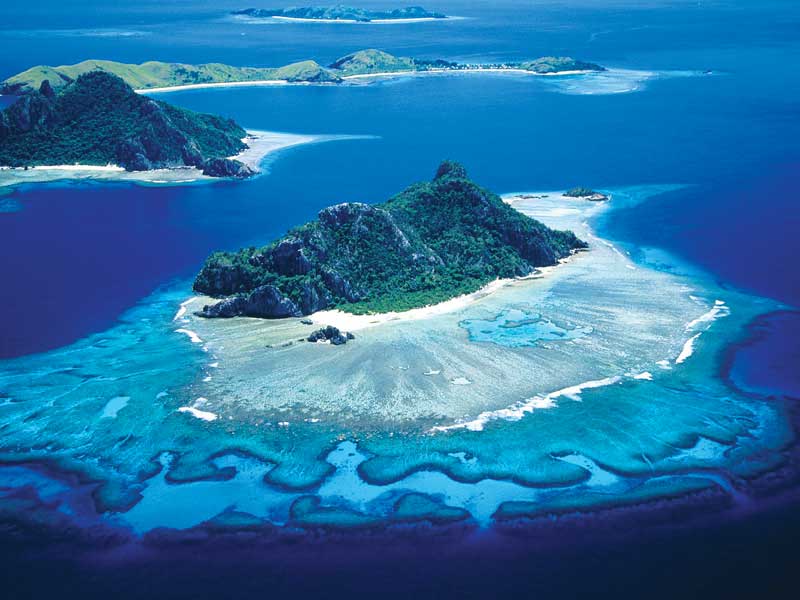 In 2002, hard new evidence was revealed to the world about the existence of Lapita people, provided by the University of the South Pacific and the Fiji Museum; they unveiled the face of a Lapita woman, who scientists baptized as "Mana"—which means "True." It was reconstructed over a model made of her cranium, found alongside its skeleton at an old human settlement in Naitabale, south of the Moturiki Island, in Central Fiji. This fossil was the subject of scrupulous analysis in Tokyo, Japan; results confirmed it was a person from the Lapita era (1350 to 650 BC). From 2003, Mana's remains rest in Naitabale, Fiji once again.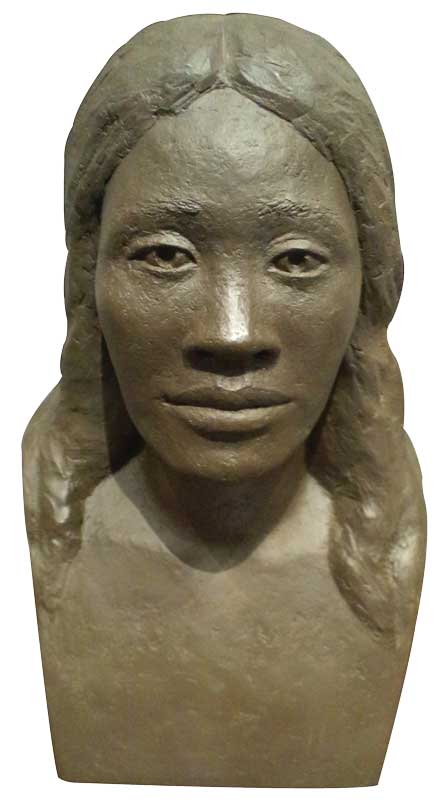 MILLENARY VOYAGERS
It was an extraordinary culture of navigators, from which unfortunately there exists little conclusive evidence of the origins as wells as the ways in which they achieved the feat to navigate and expand their presence from Papua, New Guinea to the remote Oceanic archipelagos. They must have possessed extraordinary navigational knowledge that took them in successful explorations that spanned millions of km2 of unfathomable oceans. Some compare this accomplishment with making repeated journeys from Earth to the moon, a simile that refers to not only distance, but to the challenges involved in such voyage.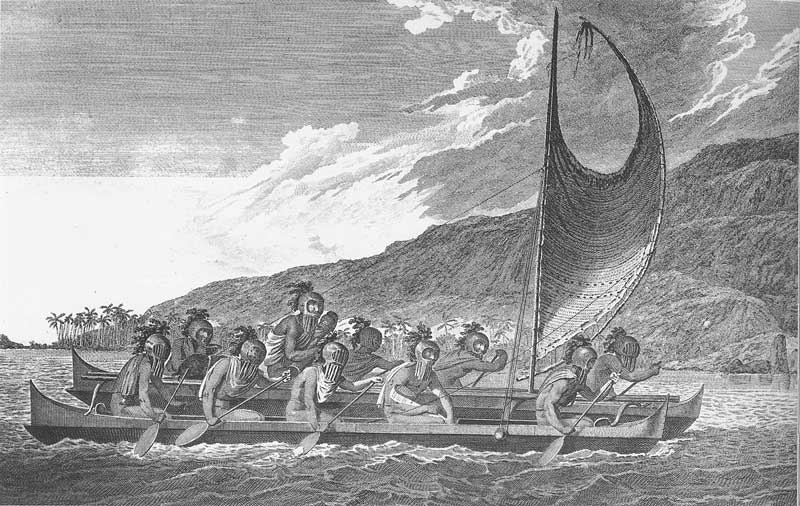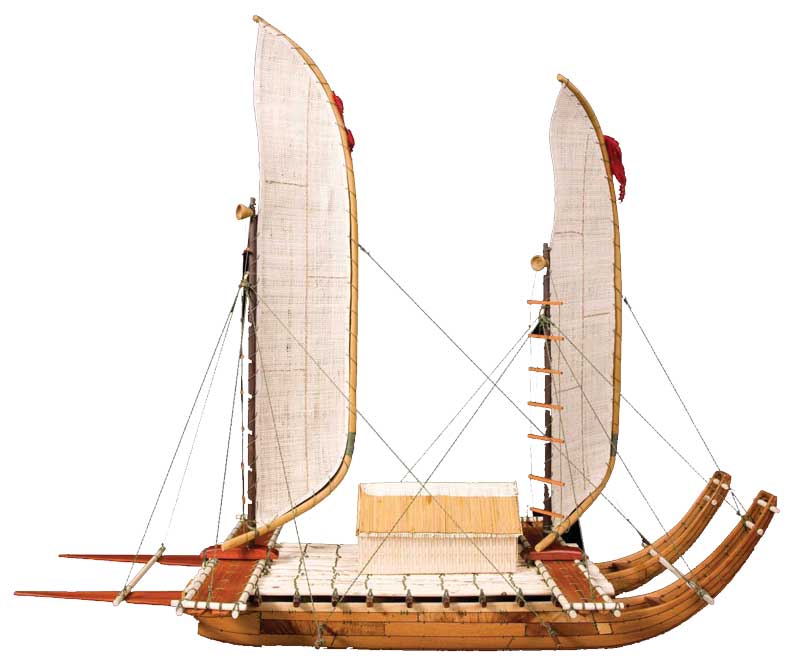 It is estimated that they developed navigational skills that were passed down from generation to generation for thousands of years, that they were knowledgeable in the art of using the wind, sailing and rowing, that they knew how to interpret solar time and use the stars, bird flight, the direction of the shadows, and ocean currents as reference, that they drew their own maps, and that their maritime expertise was such that they must have considered the ocean as their home. According to which, they were not only capable of discovering new sea routes, but they could also return to their point of origin. Nothing was coincidence in their relationship with the sea.
Despite extensive search, shipwrecks haven't been found. However, replicas have been produced of possible ships to follow the routes taken by the Lapita and to experience and prove in practice the efficiency of the techniques they were thought to use.
LAPITA ART AND LEGACY
The current inhabitants of Fiji and the rest of the Oceanic nations—albeit some differences—preserve their gods and mythological beliefs. They respect and reverentially worship their forefathers and ancestral heroes. Their myths emphasize the significance they give to the connection between the elements, the supernatural or magic, as essential parts of their daily lives. There is an intricate link between language, coexistence, rituality, culture and forces of nature.
Without a doubt, Lapita pottery is the main aspect through which to learn more about this community and heritage. The motifs found in such pieces are described as repetitive and complex geometrical series that archeologists have classified in more than 100 different motifs; at the same time, they continue to create methods and drawing maps to locate their distribution in all of Oceania. Some of their characteristics have been related to Polynesian patterns that are still used in modern tattoos. These designs are reproduced in the traditional crafts called ngatu in Tonga, or siapo in Samoa.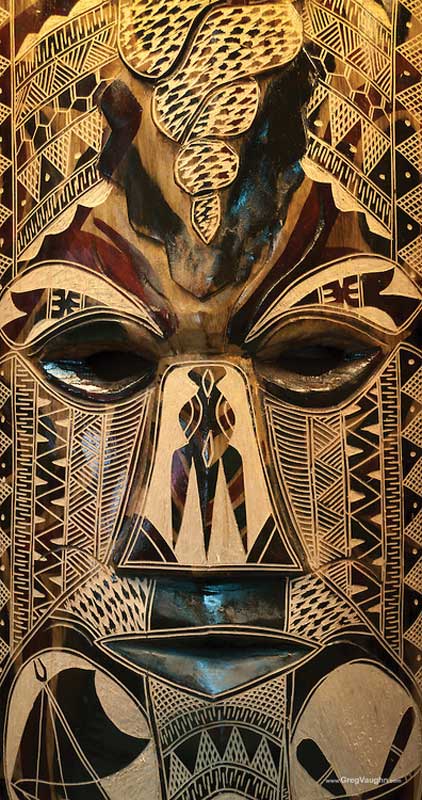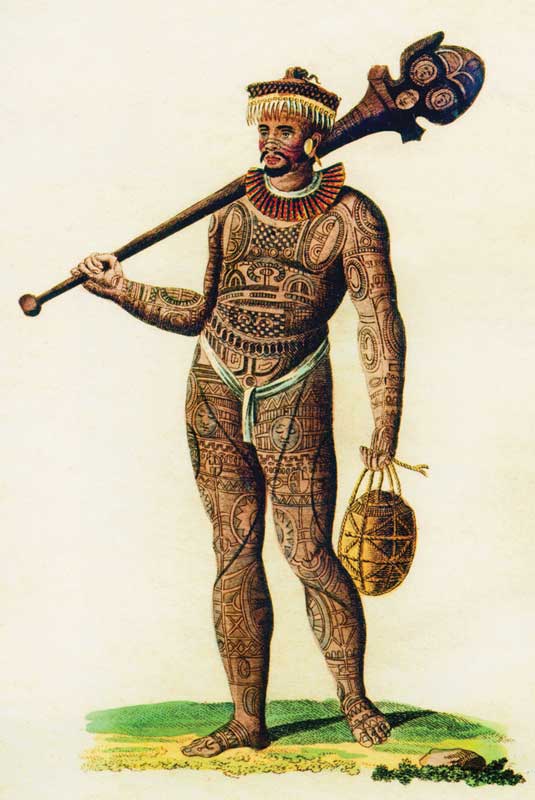 In Fiji's case, the ancestral Lapita motifs are part of artistic techniques called Masi, used in textiles, woods and varied carvings. The fabrics that come from the Morus Alba tree bark also have a very special meaning in the ceremonial vestment, used to attend community celebrations such as investitures of chiefs, weddings, funerals, dances and initiation rituals.
To some contemporary Oceanic locals, each icon holds an important message, let it be love, the interconnection of their villages or spiritual values. These artistic symbols are conserved, replicated, and continue to be passed down by oral tradition within communities, and this revitalizes a fundamental ingredient of the legacy inherited from the Lapita culture.
Renowned geneticist Ryan Bohlender, from the University of Texas, declared in October 2016 that evidence suggests that Melanesian DNA is different from Neanderthal and Denisovan hominids, both present in fossil registries. This means that they come from a third extinct human species, currently unknown.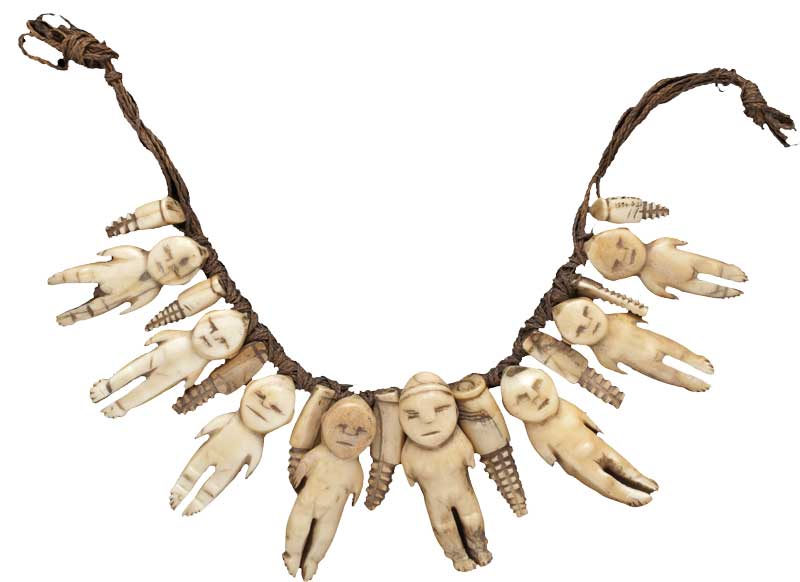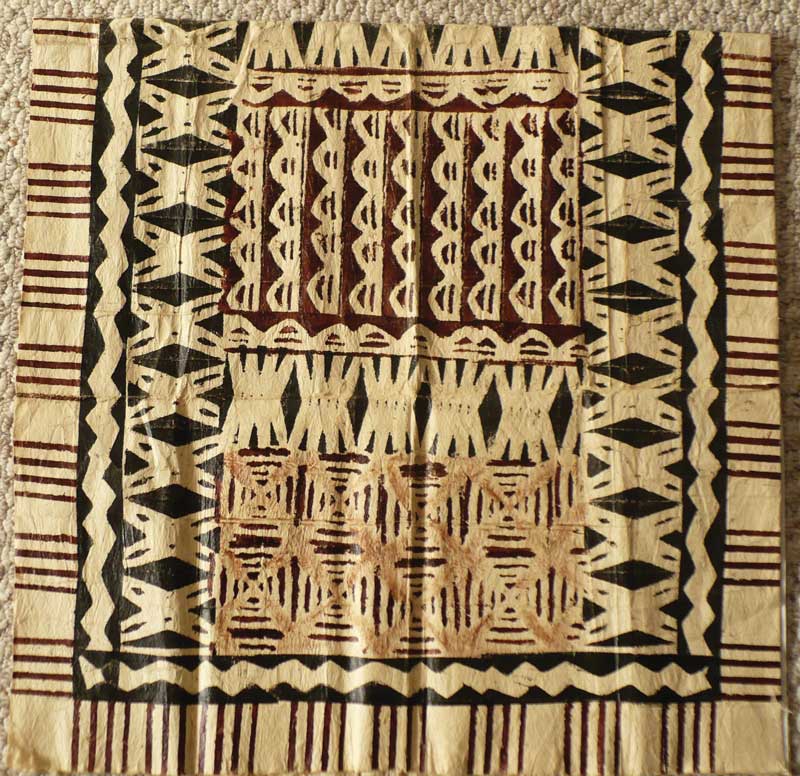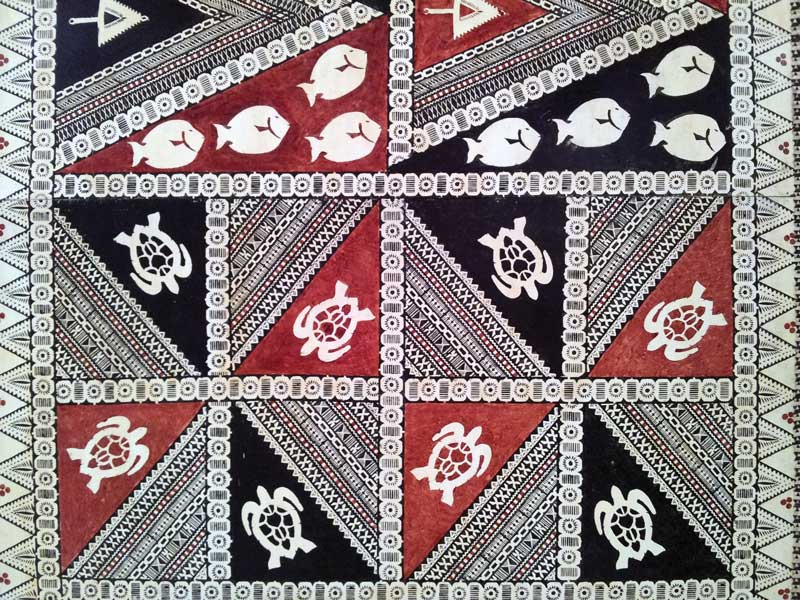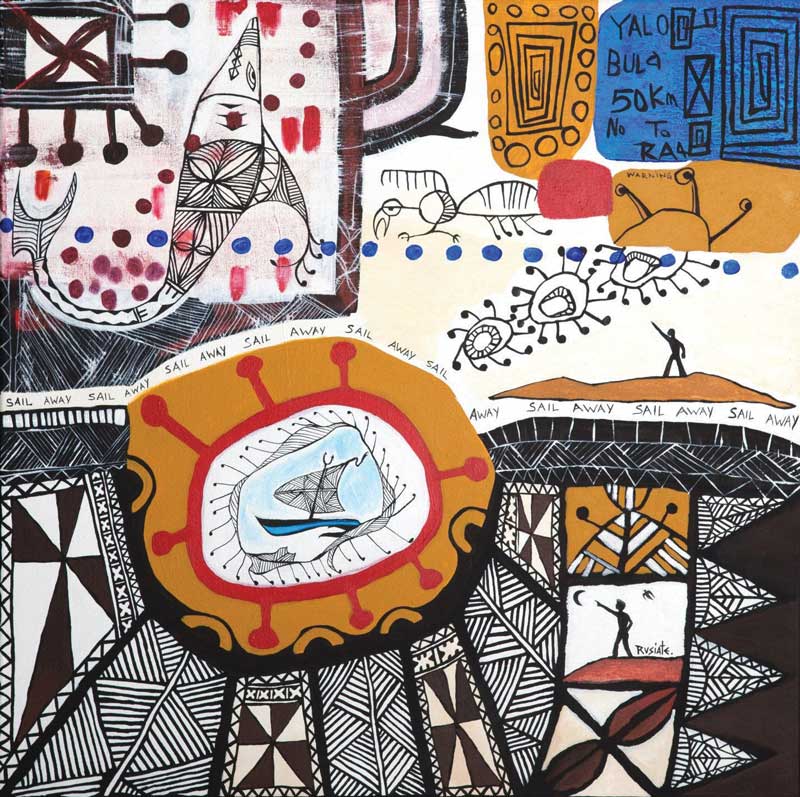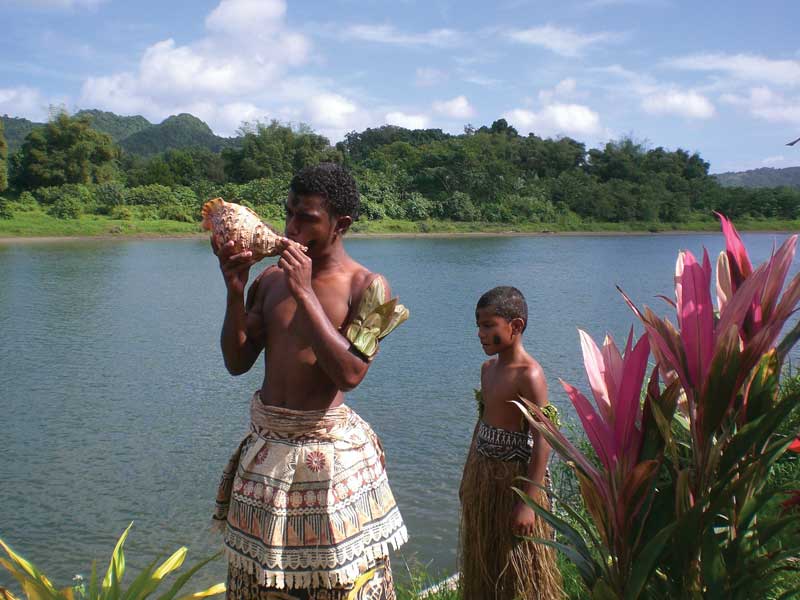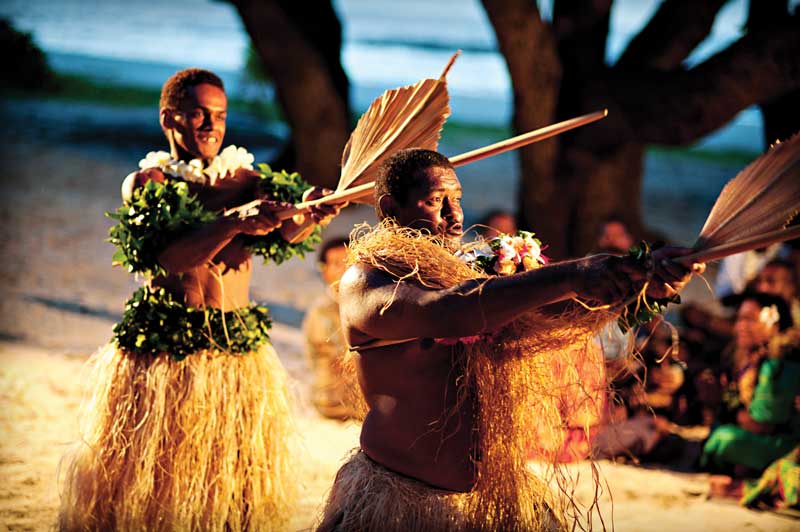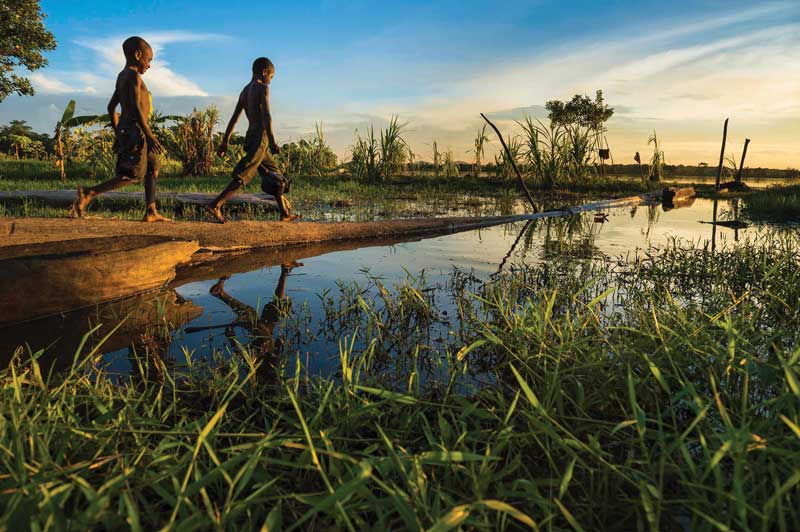 Text: Maruchy Behmaras ± Photo: IMIKE ROBERTSON / SLAS PARADISSIACAS / CDNA / FONDATION SUZANNE BASTIEN / SQUARE SPACE / NATIONAL GEOGRAOPHIC / PADRE / PANORAMIO / National Museum of Ethnology, Osaka / GLOBAL EDUCACION / PADRE / SQUARE SPACE / SMART HISTORY / FUNDATION / SUZANNE BASTIEN / YASAWA / TRAVELER