Telcel, a Mexican company with 27 years of experience in telecommunications, and committed to sports in Mexico, celebrated 13 years as proud sponsor of the Telcel Mexican Open: the most important tennis event in Latin America.
For this edition, top players like Querrey, Nadal, Del Potro and Djokovic participated in the event, along with prominent female players like Tsurenko, Mladenovic, Pavlyuchenkova and Puig.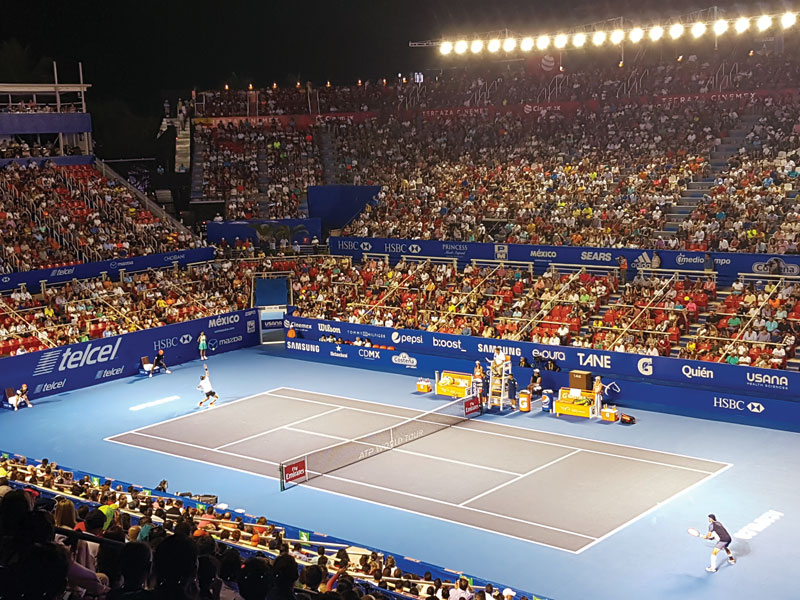 During the event, the attendees enjoyed the best network: Telcel Network, which covers 90% of the country's population and offers 4G technology; it is the most advanced network with the largest coverage.
Telcel and Samsung's grand stand, in which the most innovative technology and the newest mobile devices were presented, was a notable feature.
As part of the commitment Telcel has with social responsibility and the environment, the release of the olive ridley turtles into the sea took place for the third year in a row—an exceptional family event that raises awareness for the conservation of the species.
The biggest surprise was winner Querrey, who made the finals defeating Nadal in the men's category.
Meanwhile, in the women's category, Tsurenko became the queen of the Telcel Mexican Open when she defeated Mladenovic.
Without a doubt, the 24th edition of the Telcel Mexican open was one of the best in its history, full of surprises, emotions, perfect weather, an excellent group of tennis players and the best technology provided by Telcel, the best Network.