Denmark is a beautiful country with countless attractions and activities for visitors, but few know this Scandinavian nation is one of the best golfing destinations in the world. There are plenty of golf courses across the territory that range from seaside and woodland courses, to clubs and hotels that offer packages fit for amateurs, as well as customized experiences for the most experienced players.
The Danish kingdom has been building a name for itself in the golfing world with the presence of international players such as Thomas Bjørn, Steen Tinning and Anders Hansen, among others, in world tournaments. Many of the Danish courses have hosted significant European tournaments as well.
The climate conditions of each season can affect golfing activities; winter can be humid and windy, but the best season to play is spring. However, golf enthusiasts play all year round under different climate conditions. Golfing in Denmark offers exquisite and unique experiences that combine the particularities of the sport, well-though out courses, luxury and lifestyle. These are the best golf courses in the Danish nation.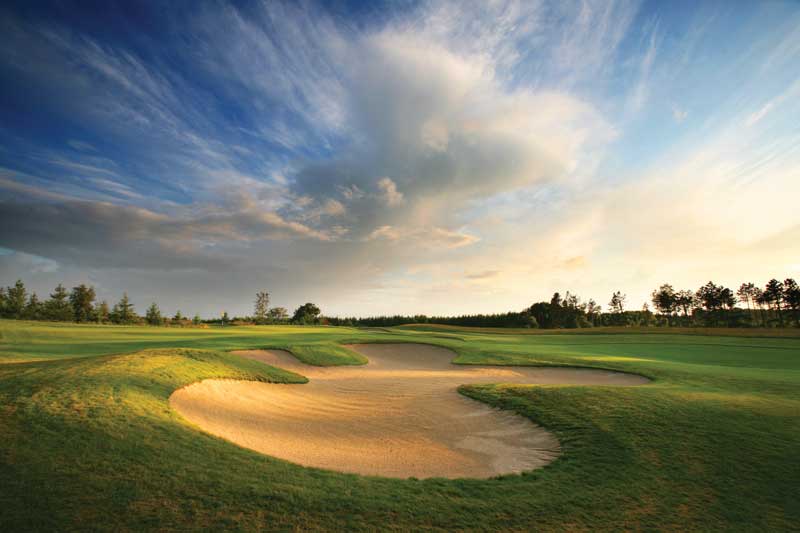 Scandinavian Golf Club
Located in Farum, Denmark, both the Old and the New courses are considered the best golf courses in the country. With 18 holes each, they were designed by Bruce Charlton, President and Chief Design Officer at Robert Trent Jones II Golf Architects, and built between 2006 and 2010. The courses are capable of absorbing up to 100 millimeters of rain per hour, which will be recycled and subsequently used to irrigate them. The Scandinavian Golf Club, spanning 200 hectares, offers memberships of different levels of expertise and a wide variety of benefits, practice areas, a shop, a restaurant, a club house and guest house to make visitors feel comfortable and welcome.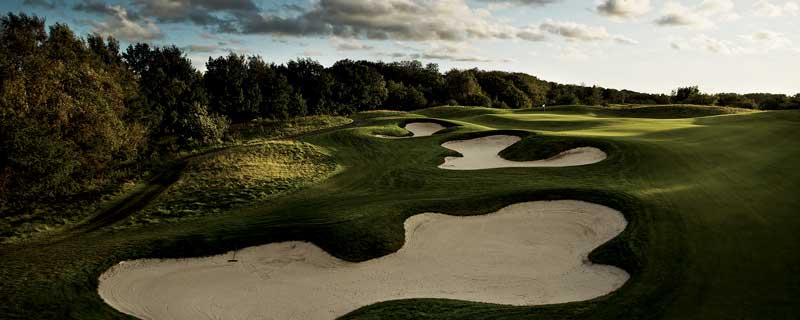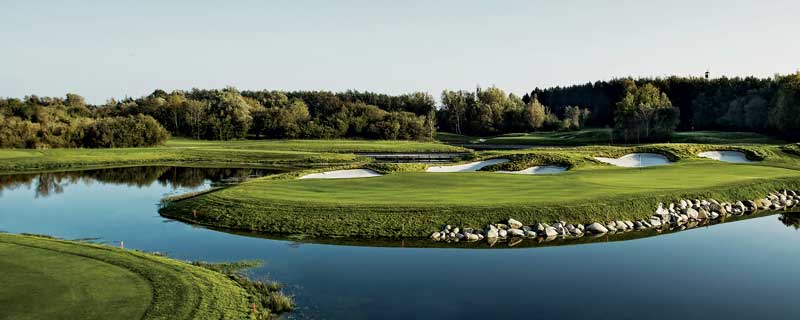 Info
The Scandinavian Golf Club
Oldvej 3, 3520 Farum
This email address is being protected from spambots. You need JavaScript enabled to view it.
Specifications
Holes
18
Par
72
Slope
145-128
Yards
7,254
Lübker
Golf Resort
The Lübker golf experience is comprised of three courses designed by Bruce Charlton from Robert Trent Jones II Architects in an amazing clover formation. The courses are challenging but incredibly rewarding. Each course—named Sand, Sky and Forest—has nine holes and were named according to their main characteristic. The Lübker Golf Resort opened in 2008, and has captivated golfers from all over the world ever since. The resort offers luxury accommodation in exclusive houses, apartments and penthouses, as well as a wellness center with spa treatments, Fitness and Subtropical Leisure pools. Guests can also find eateries and cafés that serve local meals in a cozy environment, along with a first-class wine list.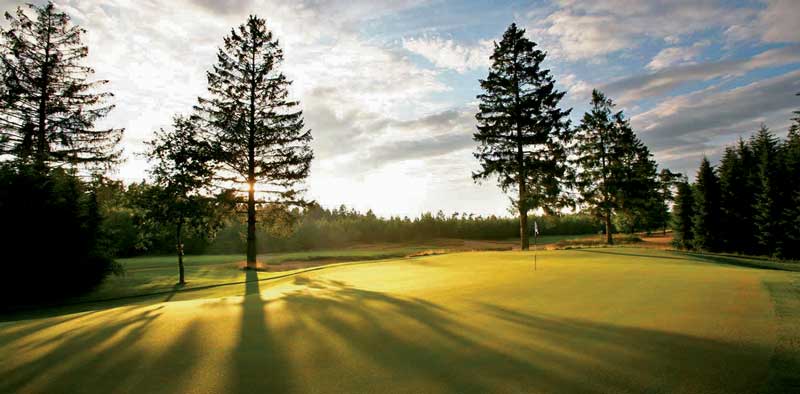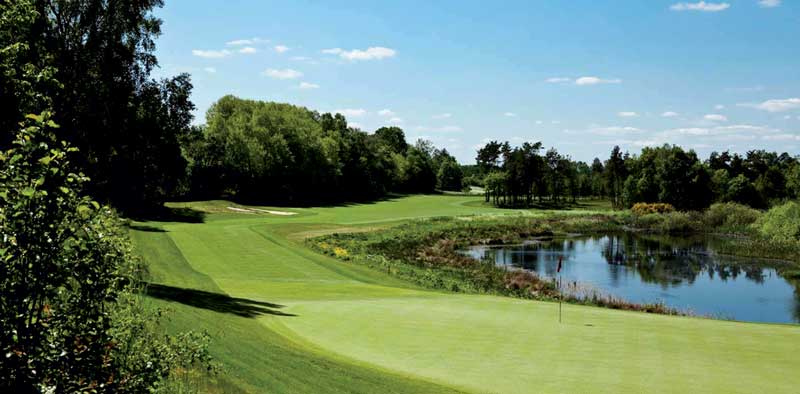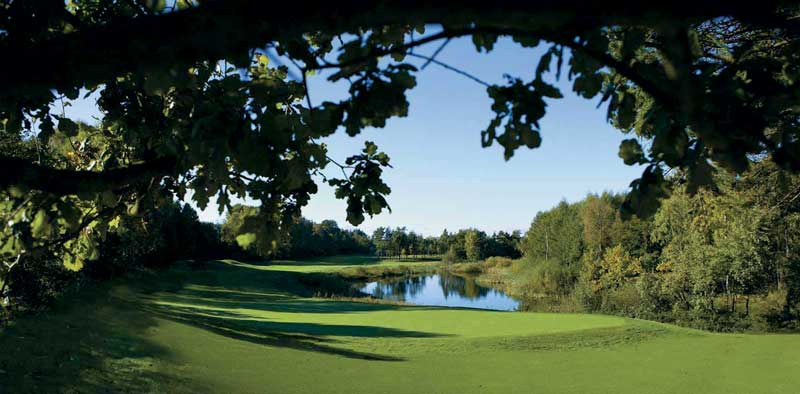 Info
Lübker Golf Resort
Trent Jones Allé 3, 8581, Nimtofte
+45 38 40 80 00
This email address is being protected from spambots. You need JavaScript enabled to view it.
Specifications
Holes
9 each
Par
36  each
Slope
141-126
Yards
3497 (Sky) 3584 (Sand) 3212 (Forest)
Great Northern
The Great Northern golf club, located in the town of Kerteminde, is one of the newest golf courses in Denmark—inaugurated on the summer of 2017—and one of the best and more challenging. The project was designed by Dirk Bouts from Nicklaus Design, using modern technology and efficient hole distribution only found in foreign golf courses. The 18-hole course is suitable for all kinds of players and to host international tournaments, simultaneously providing a spacious, relaxed and splendid atmosphere—you can see the ocean from the highest section. Aside from magnificent views, the course also has a unique personality that stems from the detail in its design, and which can be influenced day to day by wind and playability. The golf club houses a restaurant and a hotel for a more comfortable experience, and there will be a spa available in 2019.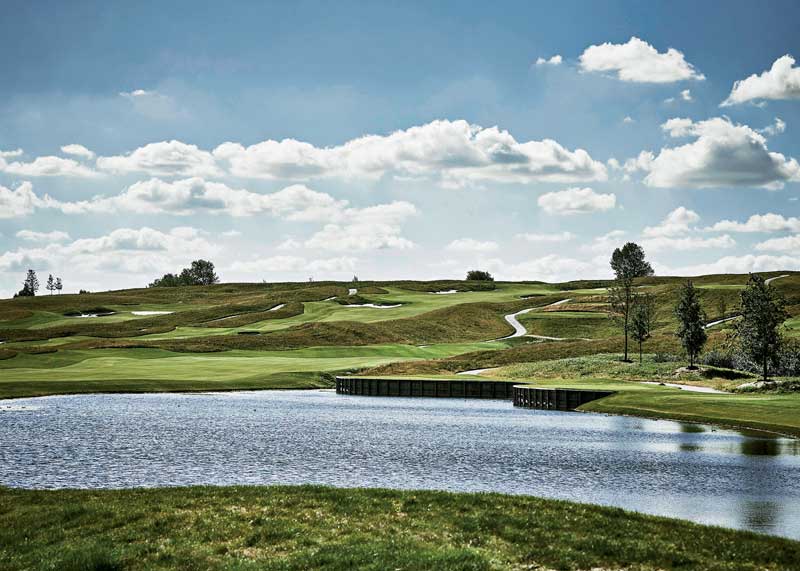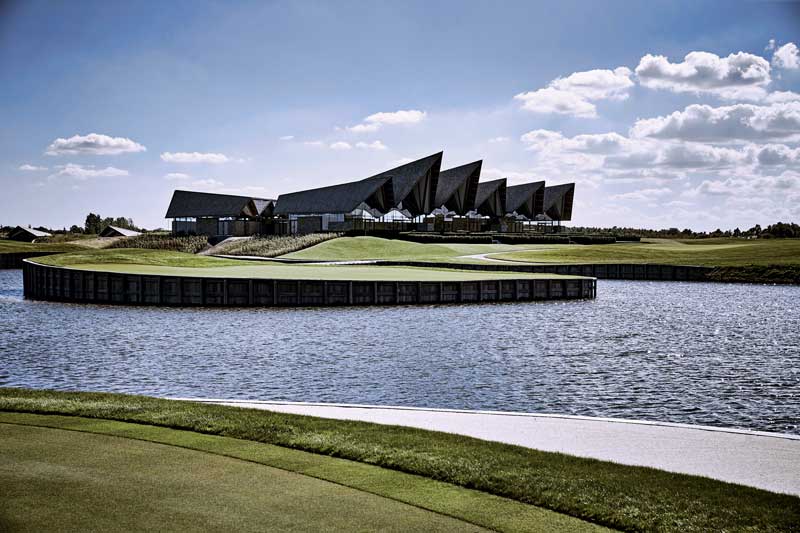 Info
Great Northern
Great Northern Avenue 1, 5300, Kerteminde
+45 33 33 77 11
This email address is being protected from spambots. You need JavaScript enabled to view it.
http://greatnorthern.dk/
Text: Ashanti Rojano ± Photo: fermacell / Scandinavian / Scandinavian Golf ClubResort / Lübker Golf Resort / Springvand / Nicklaus / golfdk