Tips
Upon departure, you may need to declare your personal effects if you are carrying more than FJD$5,000 in foreign currency; such sums will need the approval of the Governor of the Reserve Bank of Fiji. For $10,000 or more in local or foreign currency you must fill in a Border Cash Reporting Form.
The Fijian departure tax is FJD$200, and it is usually included in your airline ticket; in the rare case it is not, you will be required to pay the fee at the airport before passing through immigration.
You may clear through customs up to 200 cigarettes, and 2 liters of liquor, beer, or wine. You may bring pets with the required permission in advance.
In Fiji, electric current is 240 volts AC 50Hz so appliances require three-pin power outlets. Hotels usually offer universal outlets. Electricity may also be unreliable in remote areas due to the use of power generators.
911 is the emergency number in Fiji; hospitals, clinics and pharmacies are readily available. It is worth noting that Fiji is free from tropical diseases.
Internet access is generally available in major cities like Suva, Nadi and Lautoka at a low cost, while airports and commercial centers offer free Wi-Fi. Internet connection is not as easily found in the smaller islands.
Vegetables, seeds and animal products require a permit from the Ministry of Agriculture, Fisheries and Forests to enter Fiji.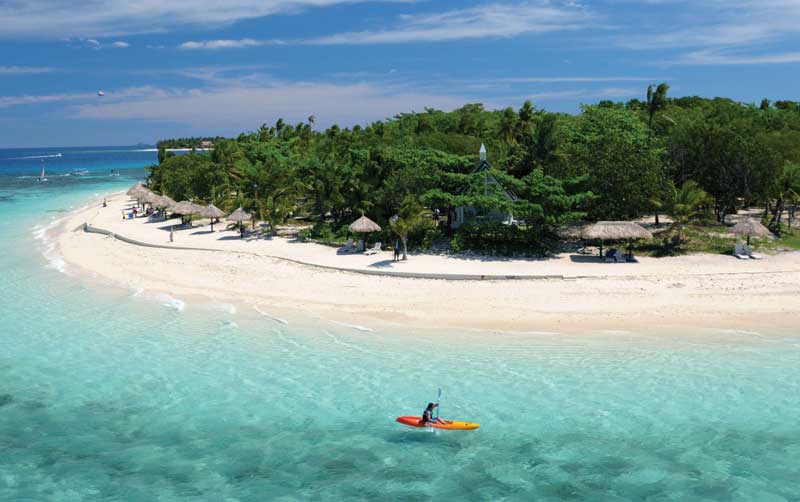 Tops
The Hibiscus festival takes place in Suva, drawing massive crowds to enjoy live entertainment, shopping and the coronation of the Hibiscus Queen, while the annual Firewalking Ceremony is an event celebrated by Hindu devotees who walk on a bed of hot coals as a sign of devotion, self-sacrifice, and cleansing.
Kava is Fiji's National Drink, and is very popular with both locals and tourists. Kava comes from the root of the yaqona plant, with a bitter taste and relaxing effects. Kava is drunk during Kava Ceremonies in the villages and on special occasions, or can be drunk casually among friends and other tourists.
The Sigatoka Sand Dunes National Park is rich in archeology—harboring the remnants of Lapita history. It is a coastal park comprised of 650 hectares of sand dunes that have formed through thousands of years. Kula Wild Adventure Park is another option full of excitement, programs of animal conservation and interaction, hiking, coral displays and much more.
The Garden of the Sleeping Giant is a horticultural wonder, open to the public, and full of the most colorful orchids—over two thousand different kinds—spanning 20 hectares.
The main islands and cities offer alluring options for travelers, but the smaller islands tend to be less explored and more pristine and unspoiled. Visiting the outer islands is a rewarding experience for those looking for privacy and unique local experiences. Some of the most popular outer islands are Viwa, Navini, Matamanoa and Nanuku.
Fiji is one of the best locations in the world for watersports. The options are endless: waterskiing, fishing, kayaking, snorkeling, sailing, canoeing, scuba diving, swimming with dolphins, surfing, etc.
The Sabeto Mud Pools and Hot Springs are natural jewels believed to contain healing properties. They provide a relaxing experience on a natural spa to rejuvenate, cleanse and beautify yourself.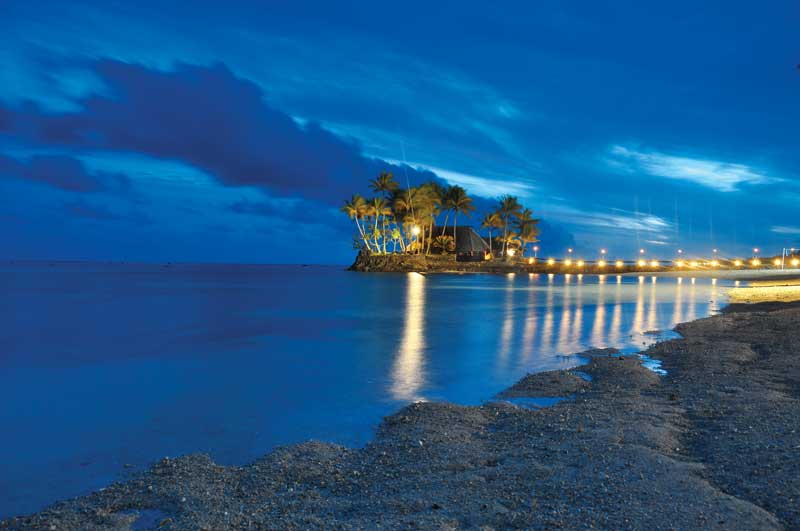 Text: Amura ± Photo: PAT / NINE8FOUR