Green symbolizes renewal, resurrection, stability and vigor.
'Defender 75th Limited Edition' in Grasmere Green cladding is a celebration of Land Rover's 75 years in the car business. The green exterior, with discreet graphics alluding to the anniversary, merges with the black interior, a play on dual tones.
The British manufacturer equipped it with a 3D surround camera, Matrix LED headlights and configurable terrain response along with the option to convert the vehicle to electric hybrid.
Land Rover said that the Grasmere Green appearance in its Defender lineup is a first, a shade reserved exclusively for this launch.
In addition to its exclusive finishes, it is based on the High-Standard Equipment (HSE) that includes the Meridian sound system, front screen, wireless device charger, among other tools.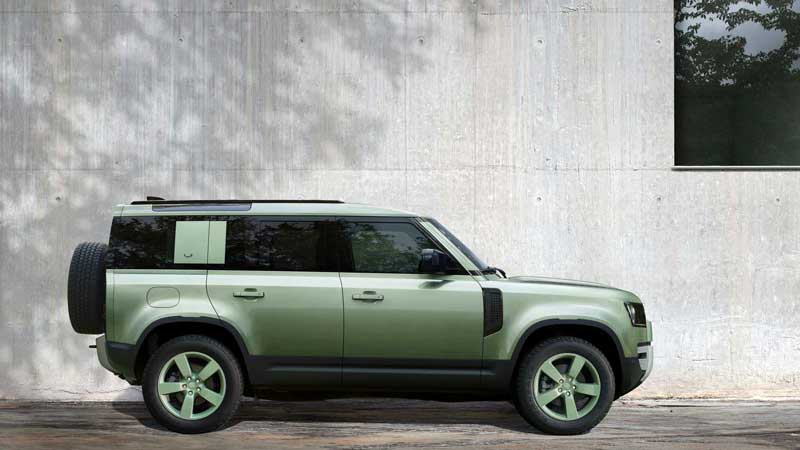 All models in this series also have a folding fabric roof or the option of a panoramic sliding roof, power seats, passenger heating and climate control.
It was at the Amsterdam Motor Show in 1948 when Land Rover first introduced the Series I; a model that over the years ended up becoming the Land Rover Defender series.
Stuart Frith, Defender's Lifecycle Chief Engineer, said, "This new limited edition captures the spirit of the last 75 years, with its color and detailing, and fuses it with innovative new technology, such as hybrid electric power, configurable terrain response and unrivaled off-road capability."