Lady Macbeth now is Lady Dior. Marion Cotillard looks beautiful in the new campaign for this Dior purse, she is portrayed on luxurious bed sheets of an intense blue hue accompanied by Granville roses, these buds were cultivated by the same Christian Dior in his private and iconic garden. 
The photographs were in charge of the artístico couple Mert & Marcus, a duo of British professionals who have elevated the art of picture-taking, not only in the fashion sphere but with a more universal allure.  They have created, evoked and confided Lady Dior with an ethereal tone of nostalgia and powerful sensuality.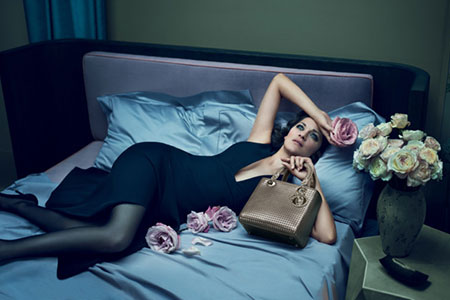 The purse is presented in red and an iridescent hue, achieving an elegant form in its sober geometry of an evocative composition full of organic lines that dominate both images of the campaign.
Which of the two would you choose?
 {socialbuttons}