A tribute to the founder of the brand, Valentino Garavani.
Maison Valentino and Qatar Museums made possible the Forever Valentino exhibition at the M7 center in Doha which spans from 1959 to the present day, thus being considered the Italian house's "most comprehensive exhibition to date."
The exhibition takes viewers on a colorful journey through Maison's past and present, with more than 200 pieces tracing its entire history, from its beginnings to Pierpaolo Piccioli's current tenure as creative director. It also celebrates the birthday of Valentino Garavani, who turned 90 last May.
Forever Valentino is curated by Massimilano Gioni, artistic director of the New Museum in New York, fashion critic Alexander Fury, and Piccioli himself.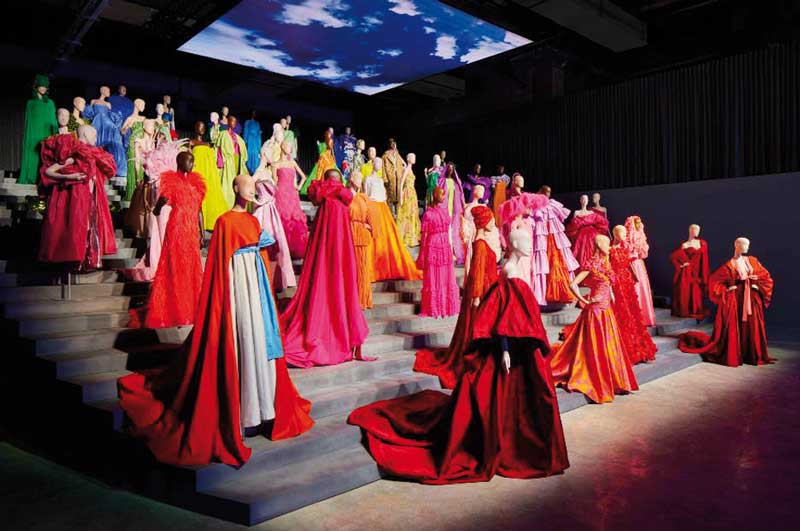 The installation features pieces designed over the years for Elizabeth Taylor, Jacqueline Kennedy, and Zendaya, to name just a few personalities. In the words of Alexander Fury, the legacy of Valentino Garavani, "and therefore of Valentino, is to celebrate beauty in all its incarnations.
The collaboration between Qatar Museums and Valentino is part of Qatar Creates, a cultural movement aimed at championing Qatar's arts, culture, and fashion. Forever Valentino will be available from October 28, 2022, to April 1, 2023.