Aan art over walls
France is synonymous of art, this time we are surprised how the walls change in various French regions and around the world with the idea of trompe-l'œil. The illusion is not something new because it refers to a pictorial technique, that means of the chiaroscuro and perspective is in-tended to "deceive the view" of the viewer. It used during the time of the Renaissance to in-crease the depth of the ceilings and walls of churches, palaces and architectural wonders, how-ever, during the Baroque between the 17th. and 18th. centuries reached its peak.
The trompe-l'œil frescoes today represent everyday scenes of the towns, history, identities and cities of the country. This is how street art can breathe the essence of a town to capture it on the facades and multiply, even more, its life.
Agde, Bédarieux, Lodève, Capestang, Montpellier are some places decorated by the Mad'Art group; they offer the public the possibility of entering a large art gallery in some corners of the cities of Languedoc-Rousillon. The realism and the warm colors of the south integrate the images and their surroundings.
Another of the companies that has rounds France is A. Fresco that has more than 300 painted walls in 38 years and we can now visite as authentic open-air museums. We can find his works in Béziers, Cannes, Aurec-sur-Loire, Paris... the streets breathe more life when the color takes possession of them.
Vincent Ducaroy has contributed more than 200 works in 25 years and we wonder if it's a 3D painting on the wall or "cheats our eye" in such a way that we should approach to verify if it's art or reality.
Currently, trompe-l'œil is so valued that instead of pursuing it, the Tourist Office of various cities prepares routes to show the main works.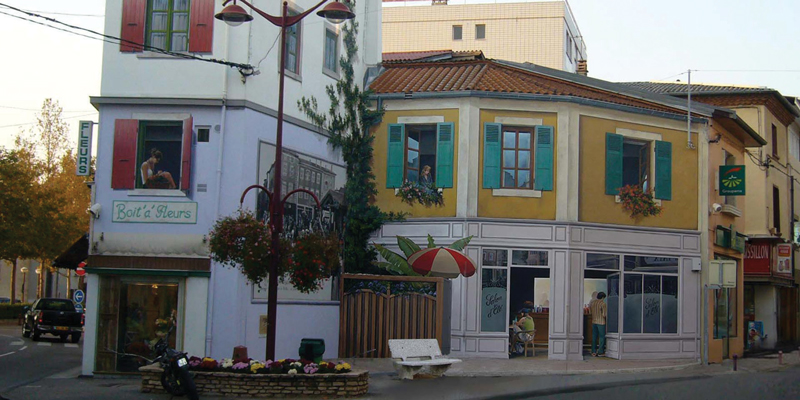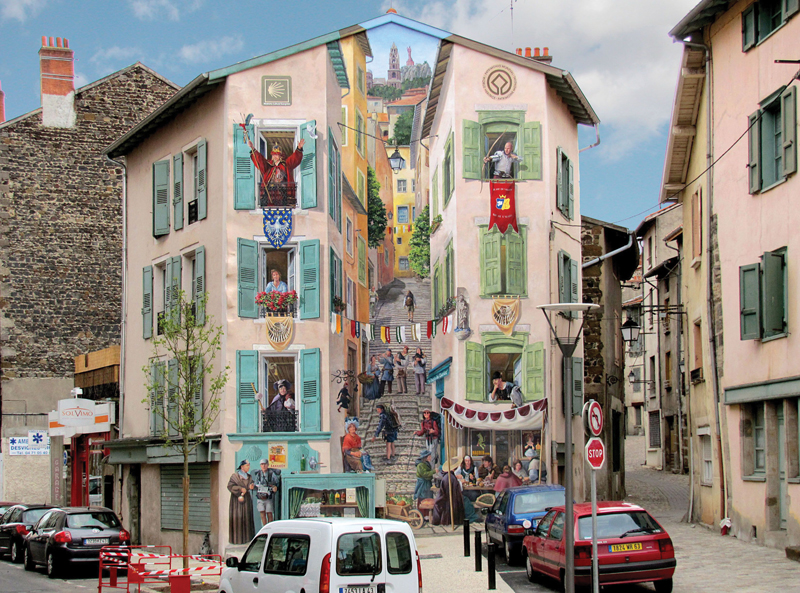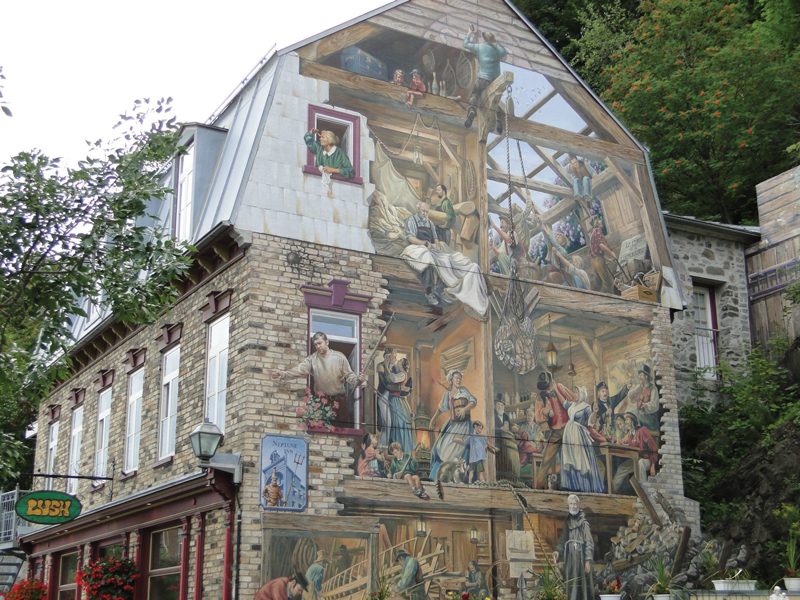 Text: Mónica Sánchez Miguel ± Photo: Vincent Ducaroy / TFILIO / Good Intent.